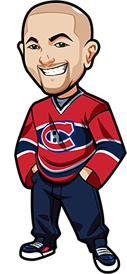 Written by Graeme on Saturday, January 18th, 2020
Follow @BetNHL
An interesting night of hockey.
The sportsbooks probably loved it with one heavy favourite losing, and the other heavy favourite needing overtime to win.
The Hurricanes continue their brutal run against the Ducks with a 2-1 loss, and the Penguins offense struggled against the Red Wings.
I'm glad we took last night off as it was a tricky one. The Jets continue to be very inconsistent as they got blown out by Tampa.
Interesting to note that both teams who were playing their last game prior to a bye week won.
We've got the usual busy Saturday with 1 game kicking off early at 1pm EST, then three more in the afternoon.
Only the two tips today. I was very close to taking Panthers in regulation and either the over in the Sens/Flames game or Flames in regulation. However after looking through everything I decided not to.
In the latter one, Flames are the better team. Both teams go into their bye week now so I think there will be a big effort from both. But man who knows. Sens may just stumble in there and regroup. Flames on this Eastern Canada road trip may be a bit jaded.
For the record these are the teams who you should back if you want to back the whole "big effort before a bye week" deal:
– Capitals
– Blues
– Canadiens
– Devils
– Leafs
– Stars
I'm actually backing two of those tonight however I did not factor the pre bye week stuff in at all here. I had a look at the data from previous seasons and I didn't feel it was a factor.
Let's make that the poll tonight. Multiple choice and multiple polls due to the early games:
[poll id="81″]
[poll id="82″]
[poll id="83″]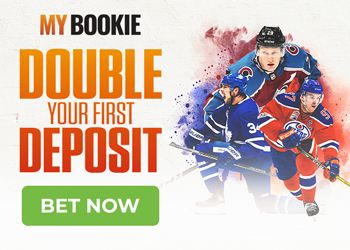 $25 risk free bets on player prop, in-game bet and $50 risk free mobile bet. Available for NEW customers only at BetOnline.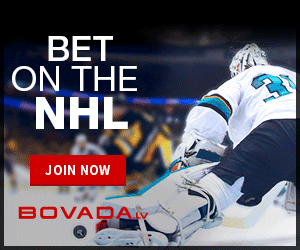 Islanders vs Capitals Betting Tips:
I don't love the fact that I'm going to back the Capitals here but at this price I gotta take them.
After a couple of losses where they took their foot off the pedal, they're back on course. Ovi is killing it and looking to at least tie Lemieux in career goals. They have a very strong team chemistry and that will help here. Maybe that will affect things slightly with them trying to feed him the puck more. But then it's Ovi not Kessel (remember when Kessel wasn't scoring for the Pens and they kept feeding him puck after puck to try and break that?)
The Islanders are in a weird spot at the moment with two losses against the Rangers. At home they have been hit or miss. Caps have a good record here having won on the road against the Islanders 4 out of their last 4.
At the price it just feels like a play I gotta take. The only worry as always with Washington is them phoning it in but I don't think this is a game where they do that.
1u on Capitals incl OT/SO
Canada: 1.82 Odds at 888 Sports.
USA: -120 Odds at BetOnline..
Everyone Else: 1.82 Odds at 888 Sports.
(Odds correct as of 2020/01/18 8:59:12 AM EST but are subject to change.)
Leafs vs Blackhawks Betting Tips:
Sometimes when looking at the games that are taking place, a bet immediately pops out at me. That one is in this one, with Leafs in Regulation.
On paper honestly it's not the best bet. Leafs are struggling a wee bit. The only game they have won in regulation in their last 5 required them to score at least 5 goals. They've recently lost Morgan Reilly.
The Blackhawks have an impressive run of their own going. Their offense is back to doing well again and are usually really good on the road. The Blackhawks have also won the last two over the Leafs in 9 goal thrillers.
Honestly on paper this game goes over. On paper the Blackhawks are an excellent value play.
I honestly can't really put forth a strong argument for why the Leafs will take this one. It's just a case of experience from watching and betting on hockey over the years, and trusting these instincts and making a judgement call. If I'm wrong I'm wrong – but it's worth losing a small amount for me as opposed to beating myself up tomorrow due to ignoring those instincts.
0.5u on Leafs in Regulation
Canada: 1.79 Odds at 888 Sports.
USA: -135 Odds at Bovada.
Everyone Else: 1.79 Odds at 888 Sports.
(Odds correct as of 2020/01/18 8:59:12 AM EST but are subject to change.)
Follow @BetNHL
BetNHL.ca » Tonights Tips »