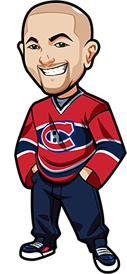 Written by Graeme on Sunday, January 19th, 2020
Follow @BetNHL
Another winning night with the NHL Tips. although our profit came from quite the crazy game.
We had the Capitals to defeat the Islanders. They were 4-1 down going into the 3rd period and it was looking like a lost bet. Then they pulled an incredible turnaround with some clinical finishing to waltz home 6-4 winners.
Sad thing is I actually missed the comeback. With UFC 246 on last night I knew it'd be a late night so chose that time to go for a nap – in between the 2nd and 3rd periods. Woke up after the game was over and was just chilling watching the Oilers game and the score pops up on the screen and it's just like WTF.
We lost with the Leafs over the Blackhawks. That was one where I said on paper the better plays were the game going over and the Blackhawks winning. So hopefully some of you ignored my instincts and went with that one. It is what it is. Andersen hasn't recovered from being pulled and in hindsight that was a horrible decision. Hopefully the bye week sorts him out.
Speaking of – man, what a brutal night for some pre bye-week teams. Especially the Stars. Based on yesterday I'd say most teams were already on their bye week.
So we've got games all the way through Wednesday. Might be a bit tricky with bye weeks coming up etc but we'll take each game as it comes.
I actually don't think we have any tips today. Let's do analysis of the games:
Bruins at Penguins: The Bruins aren't as backable right now as they were earlier in the season obviously. They got that solid 4-1 win over the Pens. Krejci is questionable but they didn't need him Sunday. This game is normally won by the home team. The last 12 games between them have seen the home team win. However Bruins are probably more backable than the Pens right now so that cancels that out.
Islanders at Hurricanes: The Canes are struggling at the moment. Islanders coming off that crushing loss to the Caps. I think there is value in the Islanders to win here, but I can't pull the trigger. Ditto with the over. The Canes xG has been pretty low in 2 of their last 3 matches as well.
Blue Jackets at Rangers: This is the one I looked at the most – trying to back the Rangers over the Jackets. I think it's probably a play but I just can't pull the trigger. Raners have been pretty good lately. Their offense is doing a great job. But I mean I literally just backed the Jackers ovs the Canes with Elvis in net. I can't turn around after that and be like "Yeah Rangers gonna light him up". Jackets have been excellent defensively lately too and this is one that could go either way.
Jets at Blackhawks: The Blackhawks offense is very erratic both this season and last season. I just don't feel you can count on them. This is one of those games. They're slight favourites. Coming off a big win. A good spot for them. Time to blow it.
Blackhawks beat the Jets 4-1 last time they played but Winnipeg also were able to come here and get a 3-2 win. I just feel the Hawks are a big wild card. Jets will be interesting as a couple of seasons ago they were an excellent bounce back team. Not really the case as much anymore but after that Tampa loss they've got a lot to prove.
One of those days with a lot of games I am really interested in but not ones I want to advise betting money on. What are your thoughts on the best bet of the night featuring the two close games?
[poll id="84″]
$25 risk free bets on player prop, in-game bet and $50 risk free mobile bet. Available for NEW customers only at BetOnline.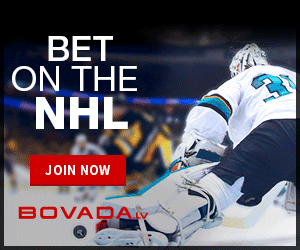 Follow @BetNHL
BetNHL.ca » Tonights Tips »