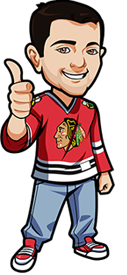 Written by Scott on Monday, January 1st, 2018
Follow @BetNHL
Happy New Year!
Hopefully everyone had a great night last night.
We have a slow day with only one game.
It's the 10th annual Winter Classic.  Today's game is the Rangers vs the Sabres and it takes place outside at Citi Field in Queens New York at 1:00pm ET.
It's -26 where I live right now and that's before the wind chill effect where it feels like -40.  It's going to be freezing for this game.
I don't have a tip for this game and will keep these short as the game starts in a couple hours.  Keep an eye on the comments and maybe someone will find something that you agree with.
$25 risk free bets on player prop, in-game bet and $50 risk free mobile bet. Available for NEW customers only at BetOnline.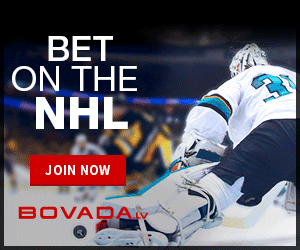 Rangers vs Sabres Betting Tips:
These games always look great and are nice to watch.  But the action doesn't always translate to a good hockey game.
The other day at the World Juniors when Canada and the States played there was just so much snow.  The ice team was taking just piles of it off the ice with shovels, buckets and wheelbarrows.  That much snow slows the puck down and makes for some sloppy play.
Again these games look great but at the end of the year when you are fighting for a playoff spot it sucks for the teams that played in these games to miss out on a position due to this game and the ice conditions.
I'm not sure who will win this game or how many goals will be scored.  I'm not going to have a tip for this game.  Instead I'll just watch the game for what it is.
No Tip
Follow @BetNHL
BetNHL.ca » Tonights Tips » January 1st, 2018 NHL Betting Tips