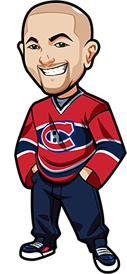 Written by Graeme on Friday, January 21st, 2022
Follow @BetNHL
Hi all,
A 2-0 night in the NHL tips. Great job by Scott.
He had the Caps/Bruins to go over and that did nice and easy with a 7 goal game. He also took the Avs in regulation and they duly delivered.
How about those Oilers? My god they are in a sad spot. Scott said it yesterday but the Panthers this season just have not shown they can play well on their travels. So to obliterate the Oilers like that? Yikes. Some serious problems in Edmonton.
Tippett surely not going to be around there much longer.
Busy Friday in the NHL so let's get to it:
Hurricanes vs Rangers:
Big game at the top of the metro.
Canes heavily favourited here. After that big Jackets loss they have put up two convincing peformances. Seems to be they need a little wake up call every now and again.
The New York Rangers come in off the back of some solid results. These two haven't played yet this season.
Rangers of course coming in off that comeback over the Leafs.
Strong lean on the Canes here. Would have to be in regulation and I'm not comfortable betting at these odds against the Rangers. I mean they ARE above them in the standings, and have proven to be a formidable opponent this season.
Jackets vs Penguins:
Jackets picked up a few wins lately over the Flyers, Canes and Devils. Penguins are just way too highly favoured for me. Don't like them too much on the road right now, they're conceding goals like crazy etc. Jackets came in a lot tighter against Philly. Pens on a B2B as are Jackets.
This is one of those games where I'll probably gamble a little on the Jackets. DeSmith in net for Penguins too. Yeah to me this is a fine little gamble spot on the Jackets. Not one I'd actually recommend – for underdog plays like this I need to feel confident they can win. If Elvis was in net I might feel a bit better. Does seem a small +EV value play though.
For reference – I currently bet via a 1-3 unit system on hockey right now, with 1 & 2 units being the most common. For plays like this, I'll normally bet 0.25 or 0.50u.
Islanders vs Coyotes:
The Islanders come in off the back of the B2B with the Flyers where they won both games. They have been playing generally well. Although they did have to go to OT with the Oilers. That's just plain sad.
Coyotes have strung a couple of wins together over the Habs and Devils and actually you look at their last bunch of games and they're not doing too badly at all – at least results wise.
They aren't a team I feel good about backing though. For Islanders, it would have to be the handicap. Looking at their results it doesn't seem worth it odds wise. Feels like a coinflip if they cover it or not and I'd only bet it at 2.10 or above odds. No bet.
Red Wings vs Stars:
I'll never bet the Stars on the road. So let's look at these Red Wings.
They are at home with a 13-6-2 record. I remember analyzing them in detail at home recently, and liking what I saw from them. That was January 2nd….when they got blasted by the Bruins who were on a B2B ha.
Wings come in off that b2b against the Sabres where they won both. Prior to that they had that 3-0 loss to the Jets.
Stars did get a road win last night but I mean it was against Buffalo. They're also on a back to back here.
Like I said – I backed the Wings in a similar spot a few weeks ago, and it blew up in my face. So it's your call – but I'm happy to go back to it with a rested Wings team.
Wings have a good enough overtime record that I'm happy to factor that in. Stars are good in OT too with 6 wins in 8 overtimes. If this was a team who were poor in overtime (ie: Sabres) I'd actually take the risk on in regulation instead.
Red Wings win incl OT/SO
Canada: 2.00 Odds at BetOnline..
USA: +100 Odds at BetOnline..
Everyone Else: 1.98 Odds at Casumo / 2.00 Odds at BetOnline..
(Odds correct as of 2022/01/21 8:46:46 AM EST but are subject to change.)
Blackhawks vs Wild:
Just an easy game to avoid for me. One that looks like it could be tight. Wild it looks like have Eriksson Ek in which is good and with Kaprizov rocking it I can't consider backing the Hawks here.
Canucks vs Panthers:
On paper, this should be an absolute walk for the Panthers. Sure their road form is questionable so far this season, but they're coming off a huge win. You have to wonder too if that Flames loss was the slap in the face they needed which is similar to the Canes.
The Canucks are doing very well in the COVID standings right now. Demko added to the list now, along with Miller, Horvat, Halak and others.
The phrases "Panthers" and "free money" are linked all over betting sites right now.
It SHOULD be an absolute cakewalk with the Panthers, even with Knight in net and on a back to back. Like I said though I'm a bit concerned still about Panthers on the road and I'm going to skip it.
Kraken vs Blues:
Scott thought the Kraken would show up last night after ending their losing skid and he was correct. Now they're hosting the Blues while on a B2B.
I don't feel good about betting the Kraken against the Blues. In saying that if I took St. Louis it would have to be in regulation and after the tight one recently – no thanks. Not gonna bet against Davy Jones.
Ducks vs Lightning:
These late night West Coast games can always be so iffy. The Lightning should certainly win. Odds wise it'd pretty much have to be -1.5.
I do expect Tampa to win especially with how many players are out of the Ducks just now – not sure who will be back tonight etc. They do have Gibson back. I'll pass. Handicaps on the road are no fun.
Follow @BetNHL
BetNHL.ca » Tonights Tips »