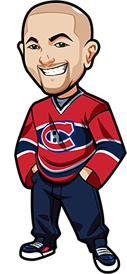 Written by Graeme on Sunday, January 23rd, 2022
Follow @BetNHL
A 1-2 night last night.
Another night where we really got our moneys worth out of a bet- and this time it won! That was the Rangers vs Coyotes game and oh boy was that a sweat! I was going freaking mental when the Rangers pulled away there.
Leafs/Islanders looked like it was set to go over then the goals just died. Very disappointing one that.
Caps lost us the bet in typical Caps fashion.
I had a strong lean on the Sabres yesterday. My only concern was energy due to it being an early game. If you backed that it was a nice one as they actually delivered with that energy.
My upset sense was tingling yesterday for the Canes game and that proved to be correct as the Devils rocked them hard. And it was nice to see a good Battle of Alberta with the over coming in.
Let's see what we got for today:
Penguins vs Jets:
An early one with a 1pm EST kick off. Penguins rested, playing pretty well even if conceding the goals. Jets coming off that loss to the Bruins.
This is the eight and final road game for the Jets before they head back to Canada to host the Panthers on Tuesday.
That is a slight concern in that they might put one last big effort in.
Buuuut we've seen a lot of teams put in the big effort against the Penguins lately. Penguins have managed to run out winners in the majority of the games.
Here's something I hate about betting against the Winnipeg Jets – I almost feel like they have a switch in their locker room, and if they flick the switch they turn from crap into world beaters. There's so many games where they don't show up then they just flick that switch and beat the crap out of whomever. Not as much this season but I've seen that so much in previous seasons.
But I see no reason to fear that. If they put in the big effort tonight and are able to take this one to the wire or beat the Pens, then it is what it is. But like I said the Pens have had that going in a lot of games.
In a way, it makes the over tempting EXCEPT you have to rely on the Jets showing up. For me it's a case of if they don't show up, Pens win. If they do show up – well Pens have been up against it before.
It's an early game but that didn't stop the Pens on the 2nd where they beat the Sharks 8-5. They did have a dud against the Stars on the 8th but I mean Stars at home.
This is also the type of game where in previous seasons, I feel like the Pens would slip up. But not so much this season. We'll see how it goes I guess.
Pens in Regulation
Canada: 1.80 Odds at Bet365 (Americans: We recommend http://www.bovada.lv.
USA: -130 Odds at BetOnline..
Everyone Else: 1.80 Odds at Bet365 (Americans: We recommend http://www.bovada.lv.
(Odds correct as of 2022/01/23 11:21:18 AM EST but are subject to change.)
Jackets vs Senators:
No bet on this one. Nothing interesting here. I'm a bit tight for time otherwise I'd analyze the under here. Both teams are generally poor defensively but that doesn't always result in goals.
Devils vs Kings:
Eh. Kings come in stumbling a bit. I think they get back on track here but at 1.71 odds against a team that just beat the Canes and carry that momentum in? Not worth it.
Kraken vs Panthers:
Panthers road game. We've talked about them a lot this week. You know the drill. Nice easy skip. I tell ya – I don't actually hate the Kraken here. When you look at the advanced metrics, offensively at home they are poor but defensively actually not too bad. Their goaltending just lets them down. An xGA/60 of 2.07 but a GA/60 of 2.97 in 5 vs 5.
Might not be the worst gamble in the world? There's not enough there to advise, unfortunately.
Canucks vs Blues:
Nothing for this game.
Follow @BetNHL
BetNHL.ca » Tonights Tips »