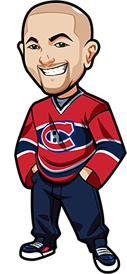 Written by Graeme on Wednesday, January 24th, 2018
Follow @BetNHL
It was a nice winning night last night with the NHL tips to continue a great month.
Our lone 1 unit play came in with the Boston Bruins beating the New Jersey Devils. It was tighter than expected I have to say and the Devils really came to play in that one. However it's a testiment to the Bruins quality and ability that they picked up that win. If they keep up performances like this they've got to be one of the favourites for the cup although home ice wll be key.
We went 2-1 with our 0.5u tips. Our loss was the Avalanche which was essentially a blind bet that I think had to be made at those odds. As it is the Avs had a weak game and the Habs worked very hard and got the deserved win. Why the hell can't they perform like that all the time???
We won with the Stars over the Panthers. That was one I had given an extra look at yesterday to see if we could advise it as a 1u play. It was very close to being one but couldn't pull the trigger. Stars got the big 6-1 win there.
Then it was a bet on the Knights to complete the winning night. Easiest bet in hockey.
How about those Oilers? What an absolute shit show they are. A 5-0 thumping from the Sabres. It's unreal how bad they've gotten. And that "great road team" the New York Rangers have now lost 3 in a row on the road. I really should look up who wrote that article so I can call them out for being such an idiot.
Two games today, one 0.5u tip. Let's look at both:
Blackhawks vs Leafs: I don't think either team is worth backing.
The Hawks are a complete and utter mess at the moment, but they are still at home and while they have heavily disappointed here the last few times out, they still generally perform better here. They're a team that seem to get motivated at the weirdest times and who knows – with the job on the line, maybe they perform for Quenneville here.
The Leafs have just one regulation win in January. That's not good at all. Reilly is out too. They're trying to find the best offensive setup and are making a fair amount of changes. A lot of their performances are pretty flat lately and they're lacking that killer instinct they had early in the season.
The more I look at it, the more I like the Hawks actually and I've been pretty spot on with them at home lately. However I just can't advise this one.
Flames vs Kings: Have to place a 0.5u value play on the Kings to win. Flames still seem to struggle at home. Last time Kings were in Western Canada they pulled out some good results – beating the Canucks & Oilers and having a close 4-3 loss here in Calgary. They also have a decent enough record in Calgary.
It's a big game in the Pacific with the Kings able to move above the Flames with a W. Their road record is fairly solid. It probably doesn't matter who is in net for them at this point – Quick or Kuemper, I still feel the same way and that it's got value.
I think the Kings might pull off a sneaky win here so am backing them to win including overtime/shootout. Not something I am insanely confident about or anything hence just a 0.5u play.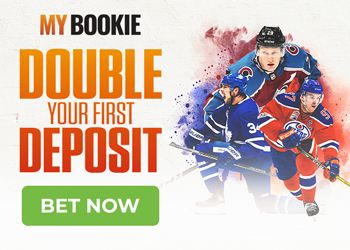 OHL / WHL / AHL / KHL Betting Tips:
(All below systems are based mainly on mathematics and statistics with very little human input and are deemed experimental. )
WHL Betting Tips (20-16, +1.68u): Regina Pats in reg 1.75.
AHL Betting Tips (16-15, +1.54u): Syracuse Crunch in reg 1.80 – 0.5u.
OHL, WHL & AHL & KHL Betting:
Canadians: Bodog and 888 Sports.
Americans: Bovada.
Everyone Else: 888 Sports.
Follow @BetNHL
BetNHL.ca » Tonights Tips »