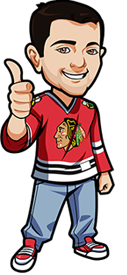 Written by Scott on Wednesday, January 27th, 2021
Follow @BetNHL
Wow.  So we had two tips yesterday and this season continues to be a weird one.  Both tips lost.
We had over 6 in the Rangers vs Sabres game and the Sabres won 3-2.  This started out great with the Rangers leading 2-1 after the 1st.  The Sabres scored twice in the 2nd to take a 3-2 lead.  All we needed was one more goal to at least give us a push.  That didn't happen.  The Rangers outshot the Sabres 15-2 in the 3rd and Ullmark turned all of them away.
Our other tip was the Stars to win in regulation against the Red Wings.   The Stars won but of course they needed overtime for it.  Pavelski picked up an assist to bring his point total to 8 over 3 games. 
Looking back at the tips from yesterday and I think we made the right call for both based on the information we had. Stars sort of played down to their opponents level it looked like although maybe the adrenaline rush of starting is gone and their injuries are hitting home.
The Panthers beat the Jackets 4-3 in a shootout to remain undefeated this season.  The Leafs beat the Flames 4-3 for their 3rd consecutive win and moved into 1st place in the North Divison.
After 1 game 2 nights ago, 13 games yesterday we are back to a slow night with only 2 games.  Nothing really jumps out at us for the games today.
Game Thoughts:
Blackhawks vs Predators  They played each other yesterday and it was the Preds winning 3-2 in overtime.  After winning 2 in a row against the Wings, their first two wins of the year,  the Hawks now have to move forward without not only Toews, Dach and Nylander but Debrincat and Boqvist will miss two weeks with the Covid protocol. The Hawks always seem to find a way to stay in games despite who they have missing.  The Preds opened the year with 2 wins in a row only to follow that up 3 losses in a row.   The overtime win yesterday doesn't give me any confidence in them.
Senators vs Canucks  They played each other on Monday and I'm sure its a game the Sens would love to forget.   The Canucks pounded them 7-1.  The Sens have lost 5 in a row now.  The Canucks have had a rough year too.  They win their first game, lose the next three, beat the Habs in a shootout,  lose their next 2 and then pound on the Sens.   If anything I would lean towards the over in this game.  But the Sens shouldn't allow any team to score 7 on them in back to back games.  But if this season has shown us anything its that anything can and usually will happen.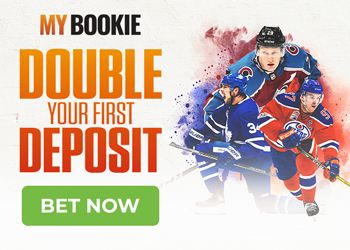 Follow @BetNHL
BetNHL.ca » Tonights Tips »