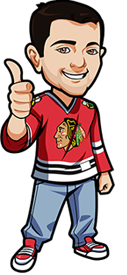 Written by Scott on Thursday, January 27th, 2022
Follow @BetNHL
Only the one tip yesterday and it came through for us.
We had the Flames to win in regulation against the Blue Jackets and they did winning 6-0.  The Flames took a franchise record 62 shots in the game.
The Sharks beat the Caps 4-1 as the Caps struggles continue.  The Hawks beat the Wings 8-5, Strome had 3 goals and an assist to help his trade value when the Hawks move him.
The Leafs beat the Ducks 4-3 in a shootout and the Avalanche beat the Bruins 4-3 in overtime.
A busy night of hockey with 10 games scheduled.
Devils vs Lightning Betting Tips:
The Lightning will get Palat back for this game but will lose Kucherov has entered the Covid protocol.   They are a strong home team going 14-4-3.
The Devils still have both Bernier and Blackwood on the IR so they have Gillies and Schmid in goal for them and either gives me any confidence for the Devils.
Even without Kuch the Lightning have a great chance in this game but even a -1.5 Lightning pick is only 1.76 which makes this unplayable for me.
Rangers vs Blue Jackets Betting Tips:
The Rangers have gone 7-3-0 over their last 10 while the Jackets have gone 3-7-0.
The Jackets have lost 3 in a row and have been outscored 13-3 during this stretch and allowed 22 over their last 4 losses.
The Rangers have had only one game need extra time this month and that was their last game where they beat the Kings 3-2 in a shootout.
I took the Rangers to win in regulation the other night against the Kings so of course that's the game that went to OT.  So I'm a little reluctant to take them in regulation here.
Hurricanes vs Senators Betting Tips:
I like the Canes to win this game and it would need to be in regulation.
The Sens have won 2 straight and have played the Canes once already this season and won 3-2.
With the odds heavily in the Canes end it would have to be -1.5 and I can see it happening but can't make it a tip with the Sens on a bit of a run.
Kings vs Islanders Betting Tips:
These teams have similar records when on the road and at home.  The Kings are 8-6-4 on the road, the Isles are 8-7-3 at home.
These teams haven't played each other in almost 2 years so not much data to go with.
The Isles have been better in 2022 but I'm not sure that they can dig themselves out of the hole they created.
No idea who wins this game.
Kraken vs Penguins Betting Tips:
Another game where the odds make it not worth it.
The Pens have won 6 in a row and are at home where they have gone 13-5-2. 
The Kraken are 3-7-0 over their last 10 games and are 4-11-2 on the road.
The Pens have needed overtime twice during the 6 game won streak so it makes me nervous to take them -1.5 which it would have to be to get any value and even that is only 1.76.  Skipping this one.
Knights vs Panthers Betting Tips:
We all know that the Panthers are an amazing home team.   They have gone 21-3-0 at home.
The Knights are a good road team going 12-5-1.
The Panthers haven't played at home since and January 15th and haven't lost at home since December 16th.
I know the Knights are a solid team but with the Panthers home record and being the top team in the league I like their chances here
Panthers in regulation
Canada: 1.86 Odds at Bet365 (Americans: We recommend http://www.bovada.lv
USA: -125 Odds at BetOnline.
Everyone Else: 1.86 Odds at Bet365 (Americans: We recommend http://www.bovada.lv
(Odds correct as of 2022/01/27 10:23:32 AM EST but are subject to change.)
Ducks vs Canadiens Betting Tips:
This is a big point in the season for the Habs.  They are halfway through and sit last in the league with only 23 points.  This is the 1st game of an 8 game home stand for Montreal.   They have lost 3 straight and have gone 1-5-4 over their last 10.
The Ducks have earned a point in 3 straight games.  Gibson played last night so it will probably be Stolarz in goal for them tonight.
Yes the Habs are bad but to be in last place this season after making it to the Cup Finals last year has got to hurt.  This home stand will make-or-break the season for them.  I'm skipping this game
Flames vs Blues Betting Tips:
I am on the Flames wagon right now.  After they took that loss to the Oilers they said they felt confident and have proved that they were right beating the Blues 7-1 and then the Jackets last night 6-0.
The Flames are ranked 10th in GPG with 3.26 but have found another gear scoring 21 goals over their last 4 games.  The Blues are ranked 5th in GPG with 3.45.
After the game they played the other night the Blues will be looking to get some revenge and the Flames are flying so I expect there to be goals.
Over 6 incl OT/SO
Canada: 1.87 Odds at Sports Interaction
USA: -113 Odds at BetOnline.
Everyone Else: 1.86 Odds at Bet365 (Americans: We recommend http://www.bovada.lv
(Odds correct as of 2022/01/27 10:23:32 AM EST but are subject to change.)
Canucks vs Jets Betting Tips:
Both teams come into this game on losing skids.  The Canucks have lost 3 in a row and the Jets have lost their past 5.
The Canucks have won both games between these teams already this season but both were decided by one goal.
With both previous games being close and both teams on losing skids I'm skipping this one.
Predators vs Oilers Betting Tips:
Tough game to call here.
The Preds have won 3 straight and the Oilers have won their last 2 after losing 7 in a row.
The Preds have climbed back into 2nd in the Central but have played more games than the 1st place Avalanche and the 3rd place Blues.
It seems as though the Oilers have given themselves a kick in the ass after that rough streak.
Big game for both teams with the Preds trying to stay in the top 3 in their division and the Oilers trying to climb back into the playoff picture.   Easy skip for me here.
$25 risk free bets on player prop, in-game bet and $50 risk free mobile bet. Available for NEW customers only at BetOnline.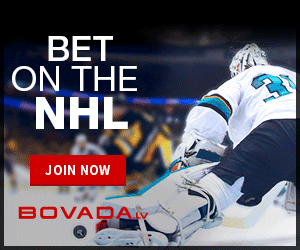 Follow @BetNHL
BetNHL.ca » Tonights Tips » January 27th, 2022 NHL Betting Tips