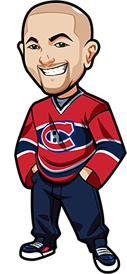 Written by Graeme on Friday, January 28th, 2022
Follow @BetNHL
A 1-0 night last night with a push.
We took the Panthers to win in regulation and they had a solid 4-1 victory over the Knights.
We had the over 6 in Flames/Blues and that one was a push thanks to two goals in the third period from the Blues.
It was a solid night of hockey. Senators made life tough for the Canes. Kraken pulled off the big upset and that was one where the bookies certainly saved us with how favoured the Penguins were there.
Gutted my Habs couldn't win yesterday but it is what it is.
Five games today. Pitter patter, let's get at 'er.
Penguins vs Wings:
For me this is a pretty easy skip – would have to take Penguins -1.5 and on a back to back, eh. But I'll have a look anyway.
Pens suffered that OT loss yesterday. They don't have a great history with bounce back games – although they've won so much this year there's not a lot of data.
Penguins might be going with DeSmith who doesn't have the best record this season.
Red Wings did show a decent little comeback briefly against the Hawks.
Basically yeah Pens probably cover but there are enough red flags.
Rangers vs Wild:
The New York Rangers come in off that 5-3 loss against the Jackets yesterday. THe Wild come in rested.
Rangers are the underdogs. It's jersey raising rafter night for Lundqvist which is nice and can always motivate a team I feel.
Rangers have been decent on the bounce back this season. Their 2nd leg back to back record is decent.
I have a slight lean on the Rangers, but just not enough to back it. Kaprizov is obviously helping the Wild but they have had a few stumbles as well. I think if the Rangers were 2.25 I'd take them 100% but around the 2.00 range I'll pass.
$25 risk free bets on player prop, in-game bet and $50 risk free mobile bet. Available for NEW customers only at BetOnline.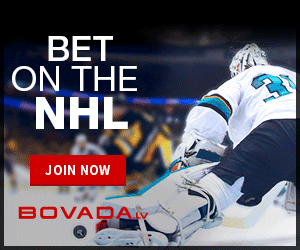 Blackhawks vs Avalanche:
Hey two teams who aren't on a back to back. Nice.
Would have to take the handicap on the Avs. Blackhawks haven't lost too much in regulation lately. Avs when they win normally cover but boy they have had a lot of games go to OT lately.
Then you take MacKinnon out? No thanks.
Coyotes vs Bruins:
Coyotes come in off a three game road skid. Bruins come in off that loss to the Avs and have lost twice in a row now.
They are on the road. They're solid enough there while the Coyotes at home are pretty weak.
But it's another one where we have to take ridiculous odds. Bruins -1.5 on the road is about 1.76.
It's the type of ridiculous odds that tempt me to look at the other side. But there's not enough there to back. You could point to the Coyotes win over the Leafs for example – but that one was lucky as all hell. Just not backable and no bet here.
Stars vs Capitals:
A coinflip of a game, odds wise.
I've seen this situation so many times over the years and I 100% know I am going to get burned on it.
Caps are struggling Caps not looking good at all. They are playing one of the best home teams in the NHL.
Y'all know the Caps are going to blitz them here.
Stars however have to be coming in feeling GOOD – they have been utter horrible on the road this season, then had a fantastic little trip.
Pavelski on fire. Oshie still might not be back. Washington PP dead in the water ATM.
This is one where I wish the Stars were like 1.76 or something as I could pass on them. But at this price, based on the data, I've just gotta take the Stars.
I shall be cursing Washington tomorrow. I just know it.
Stars win incl OT/SO
Canada: 1.97 Odds at BetOnline.., 1.93 odds at BetOnline..
USA: -107 Odds at BetOnline..
Everyone Else: 1.97 Odds at BetOnline.., 1.93 odds at BetOnline..
(Odds correct as of 2022/01/28 7:41:07 AM EST but are subject to change.)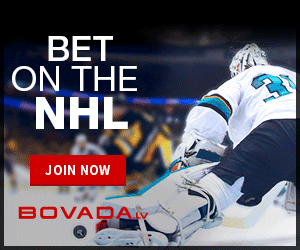 Follow @BetNHL
BetNHL.ca » Tonights Tips »