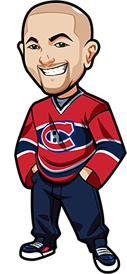 Written by Graeme on Friday, January 29th, 2021
Follow @BetNHL
Hi guys,
We move from a jam packed slate yesterday to a quiet one today with just the one game. Amazing scheduling.
Yesterday was a good day. We went 2-0 with the betting tips, and more importantly it seemed like hockey was back to normal. I'm more convinced than ever that it was the complete of pre-season that caused some bizarro world stuff – but as teams are getting into the routine etc it seems to be over with. These last few days in particular have been nice in that regard.
The biggest upset of the night was the Hurricanes beating Tampa but I mean I said yesterday Carolina are straight outta bizarro land right now. Even the Caps beating the Islanders in that fashion – that's the kinda crap the Capitals do year in, year out.
Hopefully things stay this way going forward.
So annoying seeing that Knights game called off yesterday. The additional work I put into a bet all for nothing. It's the way it is but man it's frustrating so it was nice to have a winning night to make up for it.
One game today let's look at it. I'll go into a bit more detail on this one regardless of whether or not I have a bet on it.
Blackhawks vs Jackets Betting Tips:
Blackhawks are slight underdogs in this one with the over/under set at 5.5. Hawks haven't lost in regulation in a couple of weeks now and have started performing better. Much to the shock of many they aren't conceding a billion goals a game as was expected after those first three games.
If you look at all their advanced metrics they're barely in the bottom 10 defensively so that's not too bad. Offensively they're in the same bracket – just a very underwhelming team all the way through.
The Jackets are similar results wise. After the two opening losses to the Preds they haven't lost a game in regularion since the 16th. They have a 3-2-3 record while the Hawks have a 2-3-3 record.
Advanced metric wise, their offense is also underwhelming and their defensive stats are actually worse than the Blackhawks in some metrics. Actually 2nd worst xGF/60 & HDCF/60 in the league, although their xGA/60 isn't too shabby. Both are middling for HDCA.
I like to look at those metrics just to kind of set a baseline of what I expect for each game. GIves me an idea of how the teams are performing and a basic outline of what we can expect from this sort of game.
I then do some comparisons. For example this seems like a potentially low scoring, dull affair. We don't have too much data to go on but I look at those Jackets games against the Panthers as an example, and the Hawks games against the Preds and Wings and see how they compare. If the Blue Jackets metrics were very similar to the Red Wings for example, then I'd explore that avenue more and see if the Blackhawks are worth a bet considering their two dominations over the Red Wings.
Next I'll read some general previews over the games to formulate some ideas and see if there is an overlying story to the game. Previews mention that the Blackhawks are a juggernaut at home (lol) but hey that's something to consider. That sort of thing can affect a teams mentality at times. They may see themselves as that and so I like to dive into interviews etc and see if they are thinking along those lines. If so, that gives the idea that they will come out more confident or look to fight for every puck that bit more.
Then I'll look through Jackets and Blackhawks blogs, subreddits and forums to get an idea from each fans insights I think this is important because I can guarantee the guy running a Columbus Blue Jackets blog is gonna know more about them than me.
After all that if I feel good about a pick, there's a lot more I look at and I look at it from every angle. Then COVID hits and cancels the game and I grab a beer to cure the rage. 😉
As for this game – no. Nothing tonight. I think it's a very close game that could go either way. Almost a slight lean at the Blackhawks but there just isn't enough value on them there. The under might be appealing but this seems like it has the potential to be one of those 3-2 games where an empty netter could change it all.
Plus if we look at overall thoughts and rankings beyond the data so far I'd obviously rate the Blue Jackets over the Blackhawks. There just isn't enough data to qualify for betting on the Blackhawks here. If we were halfway into the season and things were the same – maybe.
Betting overtime at like 4.00 odds is probably a good little value bet to be honest based on analysis here. That's one I think I will personally bet but the variance is too high on that to advise as a tip.
So yeah no bets tonight. I'll be back tomorrow for a – sigh – 12 game slate.
$25 risk free bets on player prop, in-game bet and $50 risk free mobile bet. Available for NEW customers only at BetOnline.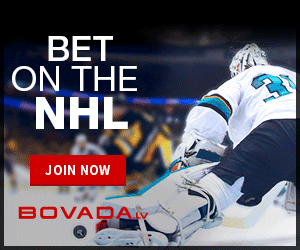 Follow @BetNHL
BetNHL.ca » Tonights Tips »