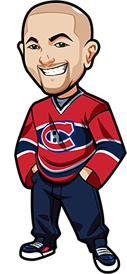 Written by Graeme on Saturday, January 29th, 2022
Follow @BetNHL
Yep – that went exactly as expected last night.
Let's move on.
Must admit I was raging at myself after the beginning of that Rangers game and wishing I had bet them! Boy am I glad that one went the way it did as the Rangers just fizzled out.
Quick note that we will no longer be recommending the online sportsbook Pinnacle. We have used them in the past but due to distrust over something I won't get into here – we no longer advise them. If you have funds there, I advise removing them.
Man it's a big sports weekend. Lot of hockey of course. NFL playoffs tomorrow. I'll also be sweating Will Zalatoris in the Farmers Insurance after tipping the 40/1 bet on him earlier in the week.
And we've also got the Royal Rumble with Ronda Rousey potentially returning.
It's about -30 right now as I type this and I tell ya – I don't mind. We're in lockdown still so it's going to be a nice weekend of sitting on my arse drinking beer and watching sports with some buddies. Looking forward to it.
Let's get into todays hockey with a few matinee games:
Senators vs Ducks:
Two rather uninspiring teams, both coming in on the back of decent results, in a matinee game. Tough one to call. Ottawa are compiling quite the injury list and added Norris to the list now. Getzlaf is day to day. The injuries are enough for me to pass on this. Ducks also too heavily favoured for my liking.
Flyers vs Kings:
Can the Kings add to the misery of the Philadelphia Flyers? Results wise, Philly have actually not been too bad lately. They've had a lot of tight ones.
LA are on the East Coast trip and it's also been tight with close wins over the Islanders and Devils, and a shootout loss to the Rangers.
They're not too bad on the road overall. This one would have to be in regulation for the Kings and I'm just not loving that here.
Blues vs Jets:
Blues pretty decent favourites here. They're coming off that solid win over the Flames at home. They are a darn good home side.
Jets are slumping right now. I liked the line shuffles from the Blues and that seemed to freshing things up for them.
I've said it before with the Jets – they are one of those teams that can just randomly show up and play like they are actually a quality team. If that happens here so be it – but they are pretty weak at home while the Blues are excellent at home. Blues are good at getting the job done in regulation too.
Blues in Regulation
Canada: 1.89 Odds at Sports Interaction (SIA).
USA: -120 Odds at Bovada.
Everyone Else: 1.88 Odds at Casumo
(Odds correct as of 2022/01/29 8:28:18 AM EST but are subject to change.)
Panthers vs Sharks:
Panthers very heavy favourites. Would have to take them at -1.5 and not even great odds for that. They have covered that in their last 7 home fixtures.
Sharks after a couple of losses got the big win on the road to the [team name redacted as I can't even type their name right now] a few days ago.
These two haven't played yet this season. Sharks of course will be missing Karlsson.
Panthers have Forsling back and he had a big game against the Knights.
I like Panthers -1.5 here but I'd rather be getting 2.00 or above. At 1.83 I don't feel as confident in it.
Canadiens vs Oilers:
It would have to be Oilers -1.5 and that would just be a ludicrous bet to make based on their performances lately. I mean not that I'd be surprised if they cover – but a hard no on this one.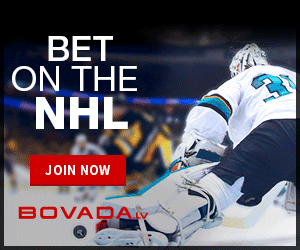 Hurricanes vs Devils:
Man – another one where it'd have to be the handicap. Very lopsided evening of hockey.
Canes come in stumbling with no wins in regulation in their last three. They've shown some flaws lately. Devils are pretty terrible but they haven't been too bad at keeping games close lately.
It's the annual Whalers Night in Carolina. That could be a factor for the Canes. The kind of casual lift they need.
No bet as the odds just aren't there for me but of the above handicaps, this is the one I like the most.
Red Wings vs Leafs:
Oh hey another handicap bet. It would have to be -1.5 for the Leafs and they are on the road. Based on the majority of their January results, I'm happy to pass on this one.
Lightning vs Knights:
Tampa come in looking good. They sometimes need a kick up the butt and that Ducks result gave them that. They had a big rally to bet the Devils. Knights come in off that tough loss to the Panthers.
They did have Patches and Smith in and that's good news for them. Tampa without Kucherov still.
I don't know I lean Tampa here as Knights have been very poor this month. There's just something about this one putting me off. I've spent a lot of time analyzing it, trying to back Tampa in regulation but I can't bring myself to do it.
Coyotes vs Sabres:
Absolutely no idea. Arizona did just play last night so I have a slight lean on Buffalo. Honestly this is probably a very 50/50 game and so Sabres are slight +EV in that regard.
Flames vs Canucks:
Nothing here. The way the Flames are playing at the moment, and hell even the way the Canucks are playing – it's probably not the worst thing to roll the dice on the Canucks. I'm also not sure what is happening with Canucks in net.
If I was to do an "underdog of the day" play it would probably be the Canucks. Overall this season they haven't been shabby on the road. They're coming in off that solid result over the Jets.
There's just not enough there for me to officially back it. This Flames team can really light a team up and that could be bad for the Canucks.
$25 risk free bets on player prop, in-game bet and $50 risk free mobile bet. Available for NEW customers only at BetOnline.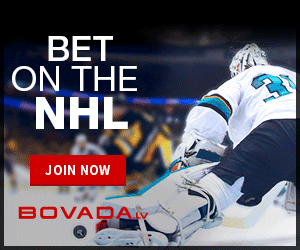 Follow @BetNHL
BetNHL.ca » Tonights Tips »