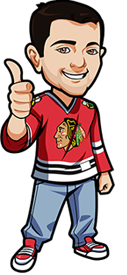 Written by Scott on Monday, January 2nd, 2017
Follow @BetNHL
We had the 2 tips last night and we went 1-1.
We had the Caps to win in regulation and they did but just barely when they beat the Sens 2-1. 
Our other tip was the Ducks to win in regulation against the Flyers.   The Ducks won 4-3 but it was in a shootout.  This was a great game to watch.  Kesler scored a hat trick .
The Centennial Classic was a great game.  Just past the halfway point in the 3rd the Leafs were up 4-1 and, in true Leafs fashion, they blew the lead and allowed the Wings to come back and tie it at 4 with only 2 seconds remaining.  Matthews scored his 2nd goal of the game in OT to win it for the Leafs. 
Another slow day for us today and yet another outdoor game.  The Blackhawks are in St Louis to take on the Blues at Busch Stadium for the Winter Classic.
Besides the outdoor game there are 2 others games and we can't seem to find anything we like for a tip. 
Winter Classic Thoughts:
I have a tough time calling outdoor games as so many things will factor into it.  Your playing outside, it's a huge spectacle with so much fan fare going on, the ice conditions rely on the weather and for some players this is their first taste of an outdoor NHL game and may be caught up in the excitement.
For the Hawks this will be their 5th outdoor game while only 2 players on the Blues have experience playing in 1.  So I would lean towards the Hawks to win this game based on expierence but again there are too many questions to make it an official tip.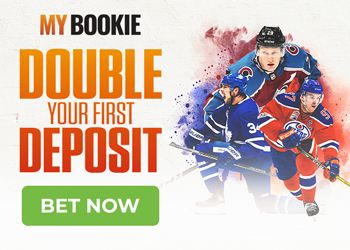 Other Game Thoughts :
Bruins vs Devils – The Bruins have won 2 in a row and have had success against the Devils.  The Devils are struggling right now having lost 10 of 12 and seem shook up.  But the Devils are anxious to get some wins and try and move themselves out of 2nd last place in the East.  The stats would suggest that Boston will come away with the win but the Bruins have struggled at times this year and I can't back them in this one.
Avalanche vs Canucks – You would think that the Canucks should come away with the win in this game but they're so inconsistent that I am worried about that.  The  Avs will limp through a stretch of games and shown up with a huge effort for the next.  The Canucks are at home and on a 3 game win streak but I just can't get behind them to win this game.
Follow @BetNHL
BetNHL.ca » Tonights Tips »