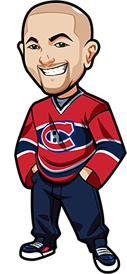 Written by Graeme on Sunday, January 2nd, 2022
Follow @BetNHL
A winning start to the year, as the New York Islanders defeat the Edmonton Oilers in overtime.
It was a tight one but nice to get the W.
The Winter Classic was a fun one – and one reason I like to stay away from betting on it. There were so many theories before the game that I read that were just plain wrong; that it was so cold so the players wouldn't be able to keep the energy up etc and it'd be a low scoring game. Instead it was a 10 goal classic with a massive 2nd period.
How about that Jackets implosion yesterday? My god.
Busy Sunday let's get to it:
Rangers vs Lightning:
We just saw these two go at it in a tight one, and now they have switched venues. Bookies have this as a coinflip and yeah that seems right to me. I feel like maybe a slight edge for the Rangers, but nothing I wish to back.
Red Wings vs Bruins:
I said yesterday that I didn't have the faith in the Bruins that the sportsbooks seemed to have and it proved correct as they won a tight one over Buffalo in OT. Now they're facing a Detroit team while on a B2B who as I mentioned the other day, perform well at home.
Detroit come in off that tight Capitals loss. They have everyone but Leddy back from COVID. I think one thing we don't talk about is even if someone is back from COVID – you don't know if they are 100% etc. Some players seem to shake it off and others it just lingers there and takes them time to get back into it.
I feel like this is a decent enough spot to back the underdog. It was the Wings first game in a couple of weeks against the Caps. That will help them get their legs back. The Bruins had a long layoff, played yesterday then on an early game B2B?
Seems a great spot for Detroit.
Red Wings Win incl OT/SO
Canada: 2.32 Odds at BetOnline..
USA: +131 Odds at BetOnline..
Everyone Else: 2.31 Odds at BetOnline..
(Odds correct as of 2022/01/02 10:24:58 AM EST but are subject to change.)
Penguins vs Sharks:
When we last saw the Penguins, they were on a tear. Now coming in having not played in two weeks. On paper they should be the Sharks but now they have a long COVID list. So at that price, Sharks would probably be the team I'd prefer to be on. But they are rather uninspiring as of late.
Basically if you're looking to bet on this one I'd gamble on the Sharks.
Avalanche vs Ducks:
We haven't seen the Avs since the 16th, when they lost to the Preds 5-2. Ducks have returned since the layoff and are seemingly forgetting how to score.
If taking the Avs, you'd have to take them on the -1.5 and with that long layoff – no thanks.
Capitals vs Devils:
Both teams coming in on winning runs since the break.
I don't love the Caps here for whatever reason. Seems like one of those random games where the Devils take a big lead then the Caps have to fight back. Devils offense certainly ticking lately.
The over is pretty tempting as well. Washington did shut them down last time they played (4-1) but the Devils seem up for it at the moment goals wise. But then you look at who they faced goaltender wise – Samsonov a tad better than Mike Smith.
I'll reluctantly pass but I do like the over here.
Knights vs Jets:
Jets first game back since the break and happy to pass on it. I've said it before but they can be such a weird team that randomly shows up. I think the price on Knights in regulation is excellent. I thought they looked great against the Ducks and GIbson had to stand on his head.
Actually the more I look at this one, the more I like that price I gotta say. Knights are a pretty solid regulation winning team.
Jets are high in HDCF/60 in the top 10 but bottom 10 for HDGF/60 which is great news.
I think there's enough to take Knights in Regulation here and if Jets show up, so be it.
Canada: 2.02 Odds at Casumo
USA: -105 Odds at Bovada.
Everyone Else: 2.02 Odds at Casumo
(Odds correct as of 2022/01/02 10:24:58 AM EST but are subject to change.)
Blackhawks vs Flames:
Blackhawks coming off that thumping by the Predators. Flames had that fun game against the Kraken on the 30th.
Blackhawks have some serious goaltending issues at the moment with Fleury and Lankinen out. Not sure if Fleury is able to come back tonight or not – I've lost track of everything related to that. I believe he is able to play.
Flames have been solid on the road. 12-4-2 record. Hawks are 6-6-2 at home.
This is a completely healthy Flames team with a couple of tricky games coming up against the Panthers and Lightning. That makes this one an even more important W. This would be a very bad spot for the Flames to lose here. Like this is the type of game where there's no excuse.
Flames in Regulation
Canada: 1.95 Odds at Sports Interaction (SIA).
USA: -120 Odds at Bovada.
Everyone Else: 1.93 Odds at Casumo
(Odds correct as of 2022/01/02 10:24:58 AM EST but are subject to change.)
Follow @BetNHL
BetNHL.ca » Tonights Tips »