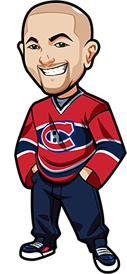 Written by Graeme on Thursday, January 30th, 2020
Follow @BetNHL
A great night yesterday with the hockey tips. We went 2-0 in the NHL and my return to the non-NHL tips saw us go 2-0 in the WHL as well.
Both games in the NHL were intense. We had the Leafs to beat the Stars. The Leafs continue to play well and their road performances have been excellent lately. Nice to see.
We also had the Flames vs Oilers game to go over. That was the fiery game everyone expected and went over the 6 goal line with the Flames winning 4-3 in a shootout.
The Preds got a big win over the Capitals. That was a hell of a fun game with the lead swinging all over the place. Tampa get back on the winning track with a win over the Kings and the Canucks flexed their muscle with a 5-2 win over the Sharks.
Rumour has it the name for the Seattle franchise will be the Seattle Kraken. Thoughts on that? When I heard it yesterday I initially hated it. However I thought about it and I actually kind of dig it.
Your thoughts? I like the idea of calling Seattle fans "Krak Heads" quite a lot.
[poll id="97″]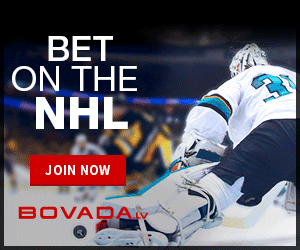 It's a quiet day today with just three games on the board. The Habs head to Buffalo, the Preds are on a B2B in Jersey, and the Kings and the Coyotes both look to break their losing runs in Arizona.
Canadiens vs Sabres Betting Tips:
Both teams send post all star break games. Both teams are currently 10 points out of the wild card spots and it's time to either shit or get off the pot. Both lost in their returns from the all star break. Sabres lost at home to Ottawa, Montreal lost at home to the Caps.
The Habs have to be the more optimistic of those teams. Gallagher could be back tonight. Droin is on his way back soon. That's got to motivate them.
Sabres will be without their #1 goalie Ullmark who is injured.
Montreal usually put in a decent shift on the road. Having those players returning should give them some optimism. Yeah they lost to the Caps but it's the Caps.
This is one I've went back on forth on. Either the Habs win, or the over. It's really conflicting. With both teams still looking at the wildcard however, neither known for their defense or goaltending (sorry Carey), I think I've got to go with the over here. This is a key game for both teams where offense should be the story.
0.5u on Over 6 Goals incl OT/SO
Canada: 2.00 Odds at BetOnline..
USA: +100 Odds at BetOnline..
Everyone Else: 2.00 Odds at BetOnline..
(Odds correct as of 2020/01/30 8:04:50 AM EST but are subject to change.)
Coyotes vs Kings Betting Tips:
Coyotes went into the all star break on a couple of losses and they came out with a loss in Anaheim.
I've got to think it's different here though. HAS to be right? They're 2nd in the wild card race right now. They've proven themselves this season. The Pacific is so tight they can easily be in the top 3.
They haven't played at home in almost 3 weeks. While their overall home record isn't great, their recent record is damn solid.
They have to be fired up. Especially after that loss to the Ducks. They have a poor record on the 2nd leg of B2B games but I think they'll be more energetic.
Honestly this is a crucial game for the Coyotes long-term. I think it'll be a good indicator of whether they can carry the pressure of the playoff race or not. Desperation and pressure can affect a team. However I've got to think the Coyotes are able to take this one and will be very disappointed in them if they don't.
A lot of the Kings results this season have been unlucky. However the Coyotes have had their number this season and I hope it can continue. I really want to do at least 1u on this one but there are just so many little things nagging away at me.
0.5u on the Coyotes to win in Regulation
Canada: 1.95 Odds at Sports Interaction (SIA) + free $20 bet..
USA: -110 Odds at Bovada.
Everyone Else: 1.93 Odds at 888 Sports..
(Odds correct as of 2020/01/30 8:04:50 AM EST but are subject to change.)
Non-NHL Betting Tips:
Written by Graeme
(All below systems are based mainly on mathematics and statistics with very little human input and are deemed experimental. Use at your own risk.)
Czech Extraliga Betting Tips (7-5, +0.68u): 0.5u on Trinec to win incl OT/SO. 1.70 odds.
Where To Bet the Non-NHL Leagues:
Canadians: Bodog and 888 Sports.
Americans: Bovada.
Everyone Else: 888 Sports.
Follow @BetNHL
BetNHL.ca » Tonights Tips »