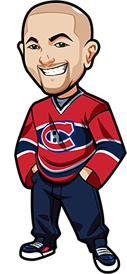 Written by Graeme on Sunday, January 30th, 2022
Follow @BetNHL
Well an 0-1 night in spectacular fashion, as the Blues got absolutely wrecked by the Jets.
It wasn't even the Jets showing up big – it was the Blues just not showing up at all. I see some people complaining about the missed tripping call – and that was a joke – but after the Blues conceded in the 1st, it was like they just gave up.
Very embarrassing performance from them, especially when you consider that they have something like 10 days off now. Why wouldn't you want to go into that break fighting hard and with a win?
Interesting night yesterday with a few big handicaps and most of them not covering in some hard-fought games.
And I just have to briefly brag about my golf bets that I wrote about yesterday. To pick players at 90/1 and 40/1, and for them to come tied for 1st and go into a playoff? Goddamn that felt GOOD. Awesome payday there thanks to both of them. Hilariously I had both in Draftkings and didn't even cash. Think I am done with DFS for golf. I'll stick to EPL & NFL (NHL is just too mental due to all the different lines).
Let's get into todays hockey:
Penguins vs Kings:
Penguins are stumbling a fair bit right now. They need their offense really and they aren't producing as much as you'd like. They do come in more rested and Sullivan has complained that fatigue is an issue for them.
Kings have to be coming in emotionally drained though. They were down, they came back and still lost in OT to Philly yesterday.
Kings now game 5 on this road trip. I have my concerns about the Penguins, but when I look at everything on the Kings side, they feel there for the taking. Especially when Pens have Caps & Bruins up next.
Penguins in Regulation
Canada: 1.80 Odds at Bet365 (Americans: We recommend http://www.bovada.lv.
USA: -130 Odds at BetOnline...
Everyone Else: 1.80 Odds at Bet365 (Americans: We recommend http://www.bovada.lv.
(Odds correct as of 2022/01/30 10:58:47 AM EST but are subject to change.)
As that's an early game will have to rush through the rest of these write-up wise.
Rangers vs Kraken:
Rangers on a little losing streak here. Have to think after that Wild loss on the Lundqvist jersey raising night they would e more motivated for this game.
Kraken though come in extra rested due to the Islanders game being canceled.
Kraken certainly come in on the back of some good results lately.
This is one where I think all signs point to a Rangers win in regulation, but there's just something about it putting me off. I'm not sure how big a loss Fox will be for the Rangers but they certainly missed him the other night. No bet, although strong lean on Rangers.
Hurricanes vs Sharks:
With both teams on a B2B after tight games – happy to skip.
Stars vs Bruins:
After getting burned on the Stars on Friday, I've no interest in them at this time.
Canadiens vs Blue Jackets:
I mean Habs are horrible but I can think of a lot better things to do with my money than betting the Jackets in regulation on the road. Such as lighting it on fire.
Islanders vs Wild:
Too tough for me to call. Islanders performing a lot better at home. Wild odds not enough.
Avalanche vs Sabres:
Avs -1.5 is 1.45 so uh yeah I'll skip this one.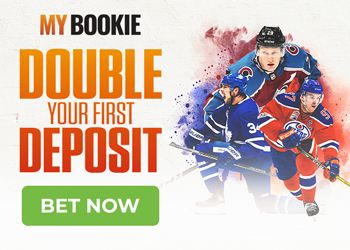 Follow @BetNHL
BetNHL.ca » Tonights Tips »