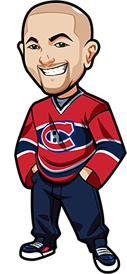 Written by Graeme on Friday, January 31st, 2020
Follow @BetNHL
Well a disappointing 0-2 last night for a loss of 1u.
The Sabres vs Canadiens one was obviously the most frustrating for me. That was one where I went into it looking to back the Habs to win, but when I looked at all the potential scenarios it felt the over was the smarter play. It didn't pay off there.
There was a distinct lack of effective offense in that game, as the Habs ran out 3-1 winners. Sabres fans booed the team off the ice at the end of a woeful 2nd period but that wasn't enough to fire them up. Very disappointing performance by the Sabres but gives us insight into what team they are going to be going down the final stretch.
It was another learning experience in the Coyotes game. We had the Coyotes to win in regulation in what was honestly a must-win game for them. They lost, blowing a lead in the process, and have now lost their last 4.
It's easy to look at that one and say "unlucky" with the Kings scoring late to tie the game up but that really isn't the case. I backed the Coyotes believing they would put in a better performance than they did. Especially with Doughty out. That third period performance was an embarassment and I think Tocchet has to go for this team to make the playoffs. There's just no excuses for that third period performance.
That Preds vs Devils game was a hell of a game though. That was a fun one. Nice to see two teams with a lot of fight in them battle it out like that.
Yesterdays poll was whether you love or hate the name Seattle Kraken and the poll finished at exactly 50/50 which is pretty awesome to see.
[poll id="98″]
$25 risk free bets on player prop, in-game bet and $50 risk free mobile bet. Available for NEW customers only at BetOnline.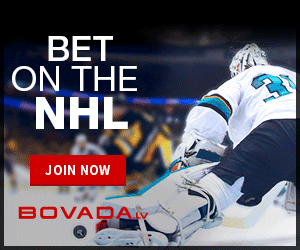 It's the end of the month and hopefully we can go out on a winning note.
Rangers vs Red Wings Betting Tips:
I feel like there are similarities to yesterdays Coyotes-Kings game here, in terms of seeing how one team is going to handle the post all star break period. That is of course the New York Rangers. They've played less games than everyone above them in the wild card but are a whopping 11 points out of 2nd place in the wild cards. There's also a murderers row of teams above them.
It's not going to be easy and it's expected that they are going to become a selling team however the players don't seem to see it that way. Then you have a guy like Chris Kreider. Not only is he talking up wanting to go on a run etc and trying to get the rest of the players amped up but it obviously helps him go to the front of the shop window.
Mathematically, the Rangers have like a 2.5% chance to make the playoffs. I really don't see it happening. But at this point it's easy for the players to say "anythings possible". A few wins and you never know how things will play out. Back to back games against the Red Wings then 4 home games in a row? The schedule is not too shabby.
Of course it's not just about the playoffs. It's about the teams themselves. The New York Rangers are a much better team than the Red Wings. They should not be losing this game. When the Red Wings came to town back in November the Rangers ran out 5-1 winners and it honestly should be similar here. Not saying it will because hey it's hockey but on paper this should be an easy enough Rangers victory.
Red Wings of course also returning from the break. Maybe they'll be rejuvenated and fired up. Maybe they become one of those teams where the pressure is off and so they just start going out there and having fun and it works out for them. Can't write them off.
The Rangers have Igor Shesterkin in net. He's played just three games, has a 2-1-0 record. One concerning thing is in the two wins he let in 3 goals and had to rely on the Rangers offense to do the job for him.
In some ways it would be a smarter play to wait to see how the teams perform post all-star break and see where the chips lie. Maybe the Rangers have already given up. Maybe the Red Wings have the pressure off and it changes them. Maybe there's too much pressure on the Rangers and they crack on it etc or play scared hockey like the Coyotes last night.
However I find when I bet money on it and lose in a situation like this, I consider it a memorable learning experience more than anything. While if I sit on the sidelines and watch the Rangers get the win as expected, I just get more frustrated than anything and it affects bets going forward.
So with that – 1u on Rangers in Regulation.
Canada: 1.83 Odds at Bet365 (Americans: We recommend http://www.bovada.lv.
USA: No Odds yet but go with Bovada or BetOnline..
Everyone Else: 1.83 Odds at Bet365 (Americans: We recommend http://www.bovada.lv.
(Odds correct as of 2020/01/31 7:54:11 AM EST but are subject to change.)
Also I should note that I'm not advocating ALWAYS betting rather than "waiting to see". Actually a lot of the games tonight I am not advising anything as I AM waiting to see. The Canes for example are on the bubble. They stuttered a bit then got that Jets win prior to the break. Are they going to come out strong? The Knights are another bubble team who went limping into the All Star break albeit with some better performances than they WERE putting up. Are they going to come out strong? The change to Peter DeBoer is already seeing some changes in the metrics that make them a real – pardon the pun – wild card.
Capitals vs Senators Betting Tips:
This is a more interesting game than meets the eye.
I talked about teams coming out of the all star break feeling no pressure, and then they start performing. The Sens have no chance of making the playoffs but they had back to back solid performances. They never gave up against the Devils then followed that up with a big win over the Sabres. Couple of the guys there could be in the shop window so they may be performing better.
Caps have a great run over the Senators with 14-1-1. That's nice to see as it indicates the Caps don't take the Sens lightly. Send actually stand out on a few metrics like one of the better quality per shot teams and also allow are one of the toughest for average quality per shot against.
Samsunov is in net which is good news right now due to Holtbys struggles.
Caps should take this.
0.5u on Caps in Regulation
Canada: 1.76 Odds at 888 Sports.
USA: No Odds yet but go with Bovada or BetOnline..
Everyone Else: 1.76 Odds at 888 Sports.
(Odds correct as of 2020/01/31 7:54:11 AM EST but are subject to change.)
Non-NHL Betting Tips:
Written by Graeme
(All below systems are based mainly on mathematics and statistics with very little human input and are deemed experimental. Use at your own risk.)
I may have WHL Tips a bit later which I will edit in and post in the comments if so. Lines aren't out yet.
Edit at 12:45pm EST: Prince George Cougars 1u in reg at 2.00 odds in the WHL.
OHL Betting Tips (10-11, -1.93u): 0.5u London Knights in reg 1.80 odds.
Where To Bet the Non-NHL Leagues:
Canadians: Bodog and 888 Sports.
Americans: Bovada.
Everyone Else: 888 Sports.
Follow @BetNHL
BetNHL.ca » Tonights Tips »