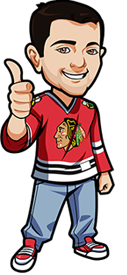 Written by Scott on Tuesday, January 4th, 2022
Follow @BetNHL
There was only one game yesterday and no tips.
I stayed away from the game.  With the Rangers playing the night before I was reluctant to back them.  The back to back didn't bother them as they won 4-1.
A busier night of hockey for us with 8 games so let's get to it.
Devils vs Bruins Betting Tips:
The Devils have won 3 straight, the Bruins 2.  One streak is going to end here.
With the Bruins at home it should be a game they should win but the Devils will be riding the momentum they have gained after winning 3 in a row against some tough teams.  They also have Hughes who is playing great at the moment scoring 3 goals and adding 5 assists during this 3 game streak.
Tough to call this one.  Would lean towards a Bruins win but to get any value it would need to be -1.5 and I have no confidence in them doing that against the Devils.
Flames vs Panthers Betting Tips:
Another game where both teams are on win streaks.  The Flames have won 2 in a row, the Panthers have won their last 3.
The Flames on the road have been a better team then when they are in Calgary going 13-4-2.  The Panthers have been amazing at home this season going 17-3.
This should be a good game.  I'm going to take the home team here.
Panthers win incl OT/SO
Canada: 1.74 Odds at Bet365
USA: -129 Odds at BetOnline
Everyone Else: 1.74 Odds at Bet365
(Odds correct as of 2022/01/04 9:43:16 AM EST but are subject to change.)
Lightning vs Blue Jackets Betting Tips:
The odds have the Lightning as the favorites but when they are on a 3 game losing skid its tough to back them.  They lost both games to the Rangers, including being shutout in their last game and also were pounded by the Panthers losing 9-3.
The Jackets have been an up an down team all year but are better when they play at home going 10-4-1.
I would lean a Lightning win but would need to be in at least regulation and when they have dropped 3 straight I can't back them.
Sharks vs Red Wings Betting Tips:
Tough to call this one.  Both teams are 4-6-0 over their last 10 games and the odds are a coin flip. 
It should be a close game but I have no idea who comes out on top.
Avalanche vs Blackhawks Betting Tips:
This should be an easy win for the Avalanche.  But the Hawks will get Fleury for this game.
The Hawks have dropped 4 in a row but their last 2 games were with their 3rd and 4th goalies.
The Avalanche should look at this game as a must win as their next two opponents are much better teams with the Jets and the Leafs.  When the Avalanche win they usually do it by two or more goals.  Of their 18 wins this season only 3 were decided by a single goal.
Avalanche -1.5
Canada: 2.10 Odds at MyBookie
USA: +110 Odds at MyBookie
Everyone Else: 2.10 Odds at Bet365

(Odds correct as of 2022/01/04 9:43:16 AM EST but are subject to change.)
Jets vs Coyotes Betting Tips:
As we all know, the Coyotes have had a bad year and are in dead last in the league.  The Jets have their moments and currently sit in 10th in the Western Conference but are only 2 points behind 9th and 3 points behind 8th.
Jets win in regulation
Canada: 1.86 Odds at Sports Interaction
USA: -145 Odds at BetOnline
Everyone Else: 1.76 Odds at Bet365
(Odds correct as of 2022/01/04 9:43:16 AM EST but are subject to change.)
Flyers vs Ducks Betting Tips:
Both teams on losing skids with the Flyers  losing their last 2 and the Ducks their last 4.
The Ducks have been a decent team all season and it's been tricky to bet on them one way or the other.  The Flyers are similar in that they will win 2 or 3 in a row and follow that up with 2 or 3 losses.
With both teams on losing skids I'll skip this game.
Predators vs Knights Betting Tips:
Both teams have been good over their last 10 games.  The Preds have gone 8-1-1 and the Knights have gone 7-2-1.
With the Preds road record 10-6-2 and the Knights home record 11-7-1 there's not a huge advantage when it comes to that.
The Knights are the favorites for this game but it's tough to back them with Stone and Pacioretty both out.  An easy skip for me here.
$25 risk free bets on player prop, in-game bet and $50 risk free mobile bet. Available for NEW customers only at BetOnline.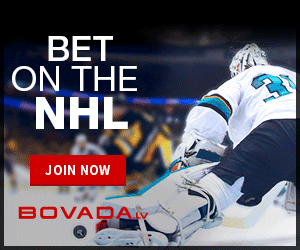 Follow @BetNHL
Best America Sportsbooks for NHL
BetNHL.ca » Tonights Tips » January 4th, 2022 NHL Betting Tips