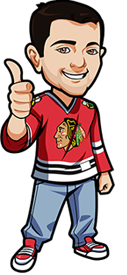 Written by Scott on Thursday, January 6th, 2022
Follow @BetNHL
Two games yesterday and we had no tips.
The Leafs beat the Oilers 4-2.  The Oilers are really struggling.  They have lost 5 in a row and 11 times in their last 13 games.  It's tough when any team loses so much but when they have such talent and high hopes it must really sting.  There is still lots of hockey left but they need to do something and fast before the season and any chance at the postseason gets away from them.
The Penguins continue to roll when they beat the Blues 5-3.  This was the Penguins 9th straight win.
For today we have 11 games so let's get to it.
Sharks vs Sabres Betting Tips:
The Sabres will be looking to snap their 5 game home losing skid.
Either team has been that great of late with the Sharks losing their last 2 and going 4-6-0 over their last 10 and the Sabres dropping 4 straight and 2-5-3 over last 10.
When both teams are struggling its tough to predict a winner.
Blue Jackets vs Devils Betting Tips:
There is a bunch of players out with various injuries in this game.   The Jackets have 9 players out, the Devils 7.
Both are slumping with the Jackets going 3-6-1 dropping their last 2 and the Devils going 3-7-0 in their last 10 games.
Another game where with both teams on rough runs its tough to predict.  And with all of the injuries it makes it an easy skip for me.
Wild vs Bruins Betting Tips:
The Wild have lost 5 in a row heading into this game.  The Bruins have won 3 straight.
This should be a good game.  The Bruins have some tough games coming up with the Lightning and the Capitals up next after this game so they should view this game against a team sliding as a must win.
The Wild are without Talbot, Spurgeon, Bjugstad, Eriksson-Ek and Greenway.  I like the Bruins to win here.
Bruins win in regulation
Canada: 1.90 Odds at BetOnline
USA: -110 Odds at BetOnline
Everyone Else: 1.90 Odds at BetOnline
(Odds correct as of 2022/01/06 10:48:29 AM EST but are subject to change.)
Flames vs Lightning Betting Tips:
The Flames got worked over in their first game in Florida.   The Panthers beat them with ease 6-2 causing head coach Sutter to give the Panthers praise for how good they are.
With the loss still so fresh on their minds will the Flames use that as motivation or was it a sign of things to come.
I was going to take the Lightning but got cold feet.  At home they have gone 11-3-3 but the Flames are a strong road team going 13-5-2.  Surely the Flames will come better prepared for this game but I have no idea who wins this one.
Penguins vs Flyers Betting Tips:
With the Penguins on fire right big how can we not back them against their state rival.
The Penguins have won 9 in a row which is tied with the Canes for the longest win streak so far this season.  The Flyers have lost 3 straight and have 11 players out, 6 of those on the Covid protocol list.
Penguins win in regulation
Canada: 1.86 Odds at Bet365
USA: -140 Odds at BetOnline
Everyone Else: 1.86 Odds at Bet365
(Odds correct as of 2022/01/06 10:48:29 AM EST but are subject to change.)
Panthers vs Stars Betting Tips:
The Panthers have won 4 straight and they take on the Stars who have won their last 2.
As we have mentioned before, the Panthers are a great home team but when they play on the road it's a different story where they have gone 4-4-4 this year.  The Stars are also a good home team going 11-3-1.
I find it tough to bet against the Panthers but their road record vs the Stars home record had me put off of this game.
Blackhawks vs Coyotes Betting Tips:
I just can't be bothered looking up any stats for this game.  Both teams are bad and both are on losing streaks.
Jets vs Avalanche Betting Tips:
The Avalanche have been on fire at home winning their last 9 there.  The Jets have been playing well recently winning their last 3 games, once against the Coyotes but also beating the Knights and the Blues.
To get any value here we would need to take the Avalanche -1.5 and after they needed overtime to beat the Hawks the other night I'll skip this game.
Red Wings vs Ducks Betting Tips:
The Wings have lost their last 3 road games and now take on one of the bigger surprise teams of the season in the Ducks.
I was leaning towards a Ducks win here but they are missing some key players with 4 of them on the Covid protocol list including Getzlaf and Zegras.  I'll skip this game.
Rangers vs Knights Betting Tips:
Panarin is likely still out with Covid for the Rangers,  the Knights are without Stone and Pacioretty.  With some big names missing from both teams it's tough to call a winner.
The Rangers are a good road team going 12-5-2, the Knights a good home team going 11-8-1.
Predators vs Kings Betting Tips:
Both teams are riding 2 game win streaks into this one.
The Predators have been playing great of late going 8-1-1, winners of 9 of their last 11 and when on the road the have a 11-6-2 record.   The Kings have been a decent home team going 10-7-2 and have won 6 of their last 9 games overall.
With the way the Preds have been rolling its hard to bet against them but the Kings have also been playing well.  Would lean towards a Predators win but can't make it an official tip.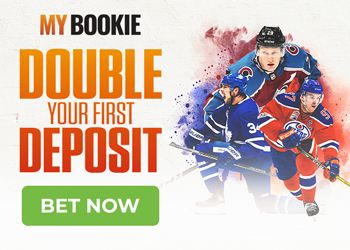 Follow @BetNHL
Best America Sportsbooks for NHL
BetNHL.ca » Tonights Tips » January 6th, 2022 NHL Betting Tips