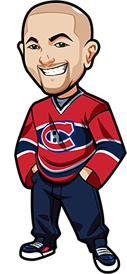 Written by Graeme on Wednesday, January 7th, 2015
Follow @BetNHL
An unfortunate 1-2 last night in a night of very interesting hockey action. The most noteworthy game of course had to be the Avalanche vs Blackhawks, where Varlamov made 54 freaking saves to shut out the Blackhawks. Just incredible.
You have to wonder how that will affect the Avs going forward. It's got to be a massive confidence boost when a goalie puts up numbers like that – and it encourages more offensive hockey, knowing you've got someone like that between the posts.
Just an absolute clinic by Semyon.
Let's get to the NHL Betting Tips for January 7th 2015 – stuff about our December contest is below the tips:
Penguins vs Bruins Betting Tips: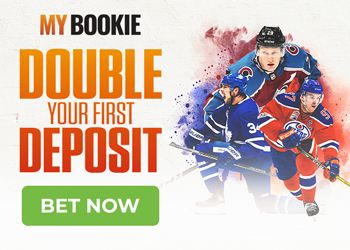 Games between these two are always notoriously tight. The last time a game was decided by more than one goal was in April 2012.
We like the Under 5 goals here. It's a nice price of 2.15 odds and while there's a great chance of a push – we'll take it, as even factoring the likely 3-2 results in 2.15 odds is +EV.
Leafs vs Capitals Betting Tips:
Leafs won 6-2 back in November, when they were on that crushing run despite not playing good. Variance caught up with them of course, which resulted in the coaching change.
Horacheck is in now, and a change like that is always huge in the short term in regards to morale and momentum. Will it be good in the long term for the Leafs? Only time will tell – but the Leafs are a quality team, and they're a team we think can get the W tonight. Back the Leafs at 1.96 odds.
Rangers vs Ducks Betting Tips:
Surprising over/under line of 5 on this one. We'd expect 5.5. You've got too good offensives who are very fast paced, and we should see this being end to end stuff. Go with Over 5 goals at 1.76 odds on this one.
Flames vs Red Wings Betting Tips:
Flames are well rested. Their last game was January 2nd. Red Wings are back to back. In the previous back to back games this season, they've looked relatively sluggish in the 2nd game.
Detroit obviously a solid team, but getting 1.83 odds on the Flames is a nice price and one we'd recommend.
December Contest:
And then there were 4. Ignoring the games where everyone made the same picks, this were the results:
Yan: 2-2
Jacob: 1-3
Jan: 1-3
Balint: 2-2
Adrian: 2-2
Didrik: 2-2
I'll be e-mailing the 4 with details as to the next tiebreaker shortly.
Follow @BetNHL
BetNHL.ca » Tonights Tips »