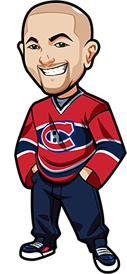 Written by Graeme on Thursday, January 7th, 2016
Follow @BetNHL
The Habs managed to get an important win last night over the New Jersey Devils, but the biggest story of the night was the Leafs blowing away the Ducks in Anaheim, as they won 4-0.
Even though we had tipped the Ducks and lost the bet – props to the Leafs and to Bernier. Bernier has taken a ton of stick over the last couple of seasons and it's nice to see him pick up a couple of Ws, and also get a big shutout. Like I had said yesterday though the Ducks seemed to be riding their special teams the last few games big time. I was banking on them being at home being able to be better at 5 on 5 – but that was not the case. While they did kill 6 Leafs power plays, the Leafs deservedly won that game.
Watching the Ducks was a strong reminder of how poorly they started the season.
We have 7 games on the board today, and I'll also be experimenting with a new betting system. Details at the bottom on that. For now let's get to the NHL Betting Tips for January 7th, 2016:
Islanders vs Capitals Betting Tips:
Carlson has been missing from the Capitals and they're leaking goals a fair bit without him. Both teams have a lot of offensive firepower. It's uncertain if Halak is starting tonight or not – but even if he is, you have to expect two teams with relatively explosive offenses can get the goals in tonight to bring is to at least 5 goals. Both teams are in the top 10 for goals per game, and Washington usually concede a little bit more on the road.
Over 5 goals.
Canada: 1.71 Odds at Sports Interaction.
USA: -140 Odds at Bovada.
Everyone Else: 1.71 Odds atWilliam Hill.
Panthers vs Senators Betting Tips:
Despite the Florida Panthers run – I still find it hard to back them. I'm not sure why – but practically every game they've played and won I've looked at beforehand and couldn't quite convince myself.
But they're as hot as can be going up against an Ottawa team who are playing extremely poorly. They've picked up 4 big road wins during this run against Buffalo, Carolina, New Jersey and the Islanders. What's notable is all 4 were dominant victories too.
Just have to take Panthers to win tonight.
Canada: 1.98 Odds at Bet365 (Americans: We recommend http://www.bovada.lv.
USA: -105 Odds at BetOnline..
Everyone Else: 1.98 Odds at Bet365 (Americans: We recommend http://www.bovada.lv.
Stars vs Jets Betting Tips:
Last few games between the teams have been high scoring. Jets you can usually bank on for goals and the Stars seem to be great at both scoring and conceding.
No team scores more than Dallas at home on a per game basis. But they still concede on average 2.35 goals per game. Jets are usually good for a couple of goals in a game, and they should concede quite a few here.
I'm going to take Dallas Stars to score at least 3 goals. Now your online sportsbook may do it differently so be sure to check. A few examples:
Bet365 (Americans: We recommend http://www.bovada.lv: 1.86 odds, Race to 3 goals.
888 Sports: 1.80 odds. Total goals by Home Team Over 3.
It all depends on your sportsbook. If you have issues finding it let me know the sportsbook in the comments and I'll have a look. Some don't offer it though. In that case it's a case of looking for an alternate but closer bet – or going with Over 5.5 goals.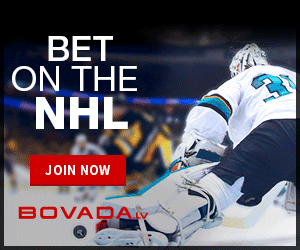 .
Experimental Betting System:
I've been working on two new betting systems over the season and I'm going to start posting the predictions in here for the next little while – hopefully until the end of the season at least.
One is a 1st period betting system and the other is an overtime prediction betting system.
Both systems are high variance betting systems. They are systems based on high odds bets. Take the 1st period one for example – its aim is to predict winners. The average odds for the favourite to win the 1st period is 2.65 odds. To break even, we must win 38% of all bets. I'd say I am aiming at a 43% win ratio as an ultimate goal at those odds. So that means if backing the 1st period bets – you're going to lose more than you win in terms of quantity of bets – but still make money.
These will also not factor into the actual betting tips we provide in any way. They may actually contradict them too – we may tip one team to win, but then the overtime system says to bet overtime. At the end of the season we will re-evalute, and if we're happy with the results then we'll take them out of the experimental stage, and factor them into the tips.
Today, the 1st period betting system has:
Panthers to win: 3.15 odds at 888 Sports.
Wild to win: 2.65 at Bet365 (Americans: We recommend http://www.bovada.lv.
Americans: You can bet 1st periods at BetOnline.. It's not obvious but when you're on the screen listing the NHL games and the odds, at the top is a "1st period" link.
Follow @BetNHL
BetNHL.ca » Tonights Tips »