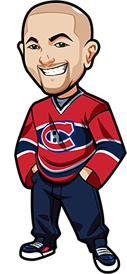 Written by Graeme on Saturday, January 7th, 2017
Follow @BetNHL
It was a good night of hockey last night with some real close games.
The Blackhawks beat the Hurricanes 2-1 as we expected, but the Canes put Darling to the test with a lot of shots and he made some great saves.
The Leafs leaped out to a 4-0 lead over the Devils in a game where they had very few shots on goal. They did a great job of protecting their lead for the most part although when the Devils scored twice I was half expecting a comeback.
We took the Islanders in regulation feeling that if they were going to win it would be in regulation – so it at least felt good when they lost that one in overtime.
And how about those Canucks? They've now made it a whopping 6 games on the trot that they've won and the Flames must be upset after that loss – racking up 46 shots on goal to the Canucks 13 and coming out 4-2 losers. Brutal stuff.
We move onto Saturday. With an early game we have a tip in we're going to be quick with the write-ups and no best odds today. I've spent most of the morning at the vet with my dog so I'm a bit rushed today.
Lightning vs Flyers Betting Tips:
If you did a word cloud for our tips this season, the word "inconsistent" would be the biggest of all it seems. I'm going to use it again here as I talk about the Lightning and their inconsistent offense.
They're a team that are hard to count on you'll see them flying with 9 goals in 2 games then they get shut out or held to 1 goal. In what is expected to be a sloppy affair with Vasilevskiy and Neuvirth projected to be in net, we like Over 5.5 Goals.
We like both teams to see this as a winnable game. Flyers will want to end their bad run and against Tampa and Vas this is the perfect time to do it. Hoping for both teams to throw caution to the wind to try and win this game and based on both goalies we should see goals.
$25 risk free bets on player prop, in-game bet and $50 risk free mobile bet. Available for NEW customers only at BetOnline.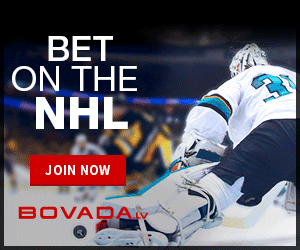 Wild vs Kings Betting Tips:
Kings all over the place at the moment. I'm sure we'll see a better performance than that Red Wings disaster but considering the way the Wild have played over the last few weeks, plus their fight back against the Sharks – this is a team that wants to get back on the winning ways and still have confidence in their team. It's a strong offense for the Kings to contend with and not sure they can keep up with the Wild offense. For us the Wild being decent underdogs convinced us. Wild to win.
Edit at 12:38pm EST: Wild have Kuemper in net. Advise no bet.
Leafs vs Canadiens Betting Tips:
The high powered Leafs offense keeps rolling, and now they face off at home against the Montreal Canadiens. Price isn't playing his A game at the moment and the Habs offense continue to find ways to score no matter what the lines, who the opposition is and who is injured.
Last 4 between these two have been low scoring but a lot of that is due to the Leafs offense. With their offense being incredible at the moment, I'm taking Over 5.5 Goals.
Rangers vs Blue Jackets Betting Tips:
This was one of those games that when it came up we really wanted to bet it and couldn't decide between Over 5.5 goals and Rangers to win. We went back and forth but have decided on Over 5.5 Goals. It's a concern about the low confidence of the Jackets but with the way the Rangers concede goals – sometimes as if they have no-one in net – we think the Jackets will be able to make a game of it.
Follow @BetNHL
BetNHL.ca » Tonights Tips »