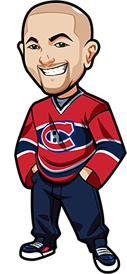 Written by Graeme on Saturday, January 8th, 2022
Follow @BetNHL
Hi all,
A 1-0 night last night with the NHL Tips. We took the Hurricanes to win in regulation and they duly delivered, with a big 6-3 win over the Flames after a concerning 1st period.
In the only other game of the night, the St. Louis Blues handed out a thumping to the Washington Capitals.
We've got a busy Saturday so let's get right into it:
Stars vs Penguins:
Interesting one. Stars slight underdogs. They are not to be messed with at home with a 12-3-1 record. Penguins though have been excellent on the road at 10-3-3.
Stars though just the one game since that long break. It was a great game against the Panthers for sure.
Slight lean on the Stars here honestly. But the Penguins are firing on all cylinders at the moment and it's hard to back against them.
Lightning vs Bruins:
Tampa coming in off two solid wins. I'm sure they are loving life now that Kucherov is back too.
These two had a tight one back in early December where Tampa needed overtime to win.
Tampa are certainly tempting. It would have to be in regulation. I don't hate it as I like to think they are extra motivated after that thumping by the Rangers. But their form has been quite rocky going back the last 10 or 11 games. Not a team I feel confident enough to back.
I'm not a fan of the Bruins this season, but they're hard to back against for me unless I'm backing an underdog – such as the Wings recently, or the Flames earlier in the season.
Hurricanes vs Panthers:
Oof. Has all the potential to be an exceptional game. These two played back in November and Florida ran out 5-2 winners to kill Carolinas run. Hurricanes will be out for blood no doubt.
Hurricanes did look rusty against the Flames yestery before they got rolling. They're on a back to back. Panthers though are not really a great road side this season. Slight lean on the Panthers but no bet here.
Blue Jackets vs Devils:
These two just played 2 days ago and the Devils ran out 3-1 winners there. Now they are on the road in Columbus. Devils looking slightly better since the Christmas break, but not a team I feel great about placing any money on at this point. No bet. Bit surprised the over/under is 6.5 here.
Flyers vs Sharks:
I mean neither team is really backable here. Flyers have a bunch of guys out but they may be back today – who knows. If they're out I'd say throw something on the Sharks. But this isn't a game worth analyzing.
Avalanche vs Leafs:
Avs decent favourites here against the Leafs. Toronto came back from the break with two solid wins over Edmonton and Ottawa. They are without Marner and Engvall.
Avs are of course a beast. But these two just played over a month ago and Leafs rocked them 8-3.
I do think Avs can get the win here but don't feel good betting a 1.74ish odds team against the Leafs with the way Toronto are playing this season. They're actually playing like champions.
Coyotes vs Predators:
I don't bet the Preds. You'd have to take -1.5 on them and on the road that's a tricky one. If you're curious, Coyotes have allowed 5 empty net goals in 13, while the Preds have scored 6 in 14 against an empty net. So I mean that adds slight credence to the -1.5 if you're looking to take it.
Wild vs Capitals:
Caps coming in off that disaster yesterday. Wild coming in off that big win without the Bruins. They will be missing Kaprizov.
At a slight underdog price, I don't hate the Wild here that's for sure. Capitals have been fairly erratic this season – particularly in the last 6 weeks.
The big concern is if the Capitals can bounce back here or not. They have been a solid team on the bounceback this season. They haven't been great in 2nd leg back to back games.
The Wild have a great 10-3-1 home record. They also have a little break after this so will look to give it their all.
Kaprizov being out is tough but they also have guys like Zuccarello and Hartman that they can rely on for the goals.
This is a close one and the odds make it very tempting but I'm going to pass. Kaprizov is such a big loss and still quite a few guys out. Just too many stars missing for the Wild.
Knights vs Blackhawks:
Knights coming in off that big win over the Rangers. Blackhawks really struggling a fair bit right now with just 1 regulation win since November 23rd and that was the Habs. Pretty sure my Kingston Frontenacs could beat the Habs these days.
Fleury would obviously be hoping to step up here. Blackhawks had a big players only meeting after that Coyotes loss. Those sort of things always concern me as they can be great for a team in the short-term.
And actually the regulation odds for the Knights aren't where we can make a play. It'd have to be -1.5. I could really see the Hawks having a big team performance here. No bet for moi.
Ducks vs Rangers:
One of those games where I could see it going either way and the bookies have it as coinflip odds. Bunch of guys out for both teams – especially the Ducks – who knows who is going to return. I'd pay attention to that and go with the Rangers if the Ducks are depleted again.
LA Kings vs Red Wings:
Kings will be frustrated after that Preds loss where they had 48 shots on net. They looked great on 5 on 5 with a solid comeback attempt.
Wings looked good against the Sharks, I have to admit. It was one of those games where you watch and think damn – this team is really wanting to win this one.
Kings are nothing great at home. 10-8-2. But you look at some of their losses. That Preds game. Knights. Flames. Canes. Caps.
I give the edge to the Kings here. After that Preds game I think they come out fired up.
LA Kings in Regulation
Canada: 2.02 Odds at Casumo
USA: -110 Odds at Bovada.
Everyone Else: 2.02 Odds at Casumo
Also this is really dumb – but I'm looking forward to a day of stress-free hockey (jn terms of betting tips) before watching this game with the lone bet on the line. Who knew I'd be excited about staying up late for the Kings vs the Red Wings. Let's hope the Kings deliver.
(Odds correct as of 2022/01/08 8:29:57 AM EST but are subject to change.)
Follow @BetNHL
BetNHL.ca » Tonights Tips »