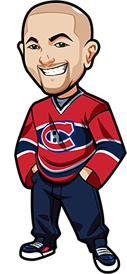 Written by Graeme on Saturday, July 11th, 2020
Follow @BetNHL
Well the hub cities are official and we're getting closer and closer to there being actual hockey.
It will be Edmonton and Toronto.
The schedule looks pretty awesome and I am looking forward to lots and lots of hockey. August 1st is the date it will all start. I just hope it's not a disaster like the MLS is Back tournament was. That was very offputting and I went from being super hyped for it to barely paying attention.
I think betting tips wise we'll just have a special section outside our usual stats for the games and we will run through each game and give our opinion. Not 100% sure yet however it's going to be very different.
I say each year that we aren't experts and we can lose anytime etc – I can't emphasis that enough for this upcoming tournament. Like everyone else we're completely out of our depths and will have to approach it from a more casual perspective.
I know I personally have taken a portion of my hockey betting bankroll and set that aside as my bankroll for this tournament and will bet accordingly based on that. I WILL be betting every freaking game too that's for damn sure. I am so unbelievably excited.
For now, we'll continue with the soccer tips. The Serie A Tips for July 12th, 2020 are up over at BetSoccer.ca and I will cover the EPL games taking place on Sunday.
EPL bets for July 12, 2020
Wolves vs Everton: Wolves were playing so well and now they have struggled with two losses in a row failing to score. Their xG for those games was brutal too although their xG post pandemic has been piss poor. Everyons is worse though. Alas the betting odds for the under are brutal at 1.53. Wolves may be without Traore too. I really can't see a play here. I'd say "Under 2.5 And Both Teams NOT to Score" is probably the best play at 1.83 odds but I don't love it and wouldn't bet.
Villa vs Palace: Two teams on bad runs. Palace at least showed fight in that Chelsea game. Palace are safe from relegation while Villa are in serious trouble. Villa have had a tough schedule so there is that to consider. I think I'd take the draw in this one at 3.30 odds however Villa might pull off a surprise.
Tottenham vs Arsenal: This is a tough one. I absolutely hate betting Arsenal but I haven't been impressed by Spurs at all. I love Mourinho too so it's very disappointing seeing them struggle. Dele Alli is doubtful and Eric Dier will be missing. Honestly I'd probably lean Arsenal here but I am not seeing a bet at all.
Bournemouth vs Leicester: Leicester have been a bit of a mixed bag and I've lost a fair bit backing them post pandemic although I called the draw against Arsenal so that was good. Leicester are the better team and they should have the capabilities here. In saying that at 1.70 odds and the fact tha Leicester cost me a couple of times in the pandemic era – no official tip for me.
So yeah not a lot I am seeing here to be honest. Anyone betting the EPL tomorrow? What you going for?
Follow @BetNHL
BetNHL.ca » Tonights Tips »