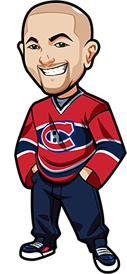 Written by Graeme on Friday, July 17th, 2020
Follow @BetNHL
It was an excellent week last week with the UFC 251 Betting Tips as I went 4-1.
Hoping to continue that run with the UFC event taking place on Saturday, July 18th.
However I will be honest – it's a tricky one. This is a much tougher event taking place.
From a viewing perspective I think it should be a blast. Some solid fighters on there and it should be a fun one.
From a betting perspective – eh. Not really feeling it too much.
However here are my thoughts and I'd love to hear if you have anything for UFC on July 18th.
UFC on ESPN+ 30 Bets:
First one I am backing is Roman Dolidze. However dude best price you can get is 1.65 at BetOnline.. On top of that I don't think he's a sure thing or anything like that. Khadis is one of those guys who while having a rough go of it so far is still a quality fighter and could take this.
If Khadis actually brought his judo to the octagon things might be different however he hasn't so far. Roman has that KO power and I like him to take this one.
I've also gotta bet Gastelum to win at 1.95 odds. However that's more a "this is how weak this card is betting wise" as I really don't feel it too much. A lot of people are worried about the size difference but I mean Gastelum is no stranger to that.
I'm also backing Luana Carolinia to win. I just think she is a better fighter and will be able to take Lipski.
Then for an underdog bet I'm taking Joel Alvarez at +300 odds. That's one where my own price has him at about +200 so in my opinion there is value there.
Anyone else betting this event? What you got?
And holy crap – in two weeks time I'll be sitting here talking about the hockey taking place tomorrow. Can't believe it's actually going to happen and I can't freaking wait.
Follow @BetNHL
BetNHL.ca » Tonights Tips »