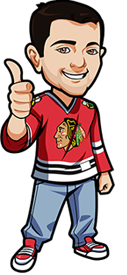 Written by Scott on Tuesday, June 30th, 2020
Follow @BetNHL
For this article we will go over the player props for the Montreal Canadiens vs Pittsburgh Penguins series.
This series looks like it may be one sided for the Penguins but many players were worried about having to face a rested Carey Price in the opening round. If he catches fire this series could go the way of the Habs
Bet on player props for the Canadiens vs Penguins series at Sports Interaction
Canadiens vs Penguins Player Props Betting Tips
On paper this looks like its going to be a blowout by the Penguins. But a healthy and rested Carey Price could influence the outcome of this series
Crosby 2.20 vs Malkin 2.20
Tough to call when its these two guys. Both of them faced injuries during the season.
Crosby played in 41 games and registered 47 points. Malkin played in 55 games and had 74 points.
Against the Canadiens over their careers Crosby has played the Canadiens 40 times and has 52 points. Malkin has faced the Habs 43 times for 53 points. In the playoffs Malkin has played in 162 games and has 168 points. For Crosby he has played 164 games of playoff hockey and has 186 points during that time.
With Crosby's numbers in the playoffs I have to think he will outscore Malkin in the opening round
Crosby 2.20  
Domi 2.35 vs Rust 2.15
Rust had his best season of his career this season. His previous season high was 38 points but played only 55 games but put up 56 points. He has played against the Montreal Canadiens 14 times and has a total of 6 points.
Domi had a bit of a drop in production this season. He played in 71 games and had only 44 points. He has played against the Pittsburgh Penguins 6 times and has 4 points.
With Rust having a breakout year and having Malkin or Crosby as your center I have to think he will outscore Domi in the opening round
Rust 2.15
Weber 2.60 vs Letang 2.10
Two veterans in this one.
Weber played in 65 games this season and scored 15 goals and had 36 points. In his career against the Penguins he has played them 17 times and has 8 points. He has 65 playoff games under his belt and 31 points.
Letang played in 61 games, scored 15 goals and had 44 points. Over his career he has played the Habs 35 times and has 28 points. He has played 132 games in the postseason and has 80 points.
I like both of these players but it's Letang's team and playoff experience that has me betting on him to outscore Weber.
Letang 2.10
Canadians can bet these props at Sports Interaction
Follow @BetNHL
BetNHL.ca » Tonights Tips »