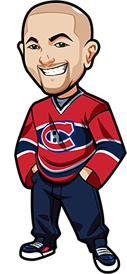 Written by Graeme on Sunday, June 7th, 2020
Follow @BetNHL
By N– I sadly do not mean NHL, but instead NXT. Don't worry people we'll be tipping NHL here eventually!
If you didn't watch UFC 250 yesterday be sure to check it out. Probably the best show top to bottom since the pandemic began.
Today I will look at NXT Takeover: in Your House, the wrestling event that is taking place tonight.
If you were a wrestling fan back in the 90s you might remember the whole WWE In Your House deal. Well they brought it back for tonights show and Todd freaking Pettengill is actually hosting it. Amazing.
I hope there are many other throwbacks like that.
Used to be the highlight of my Summers. I lived in Scotland and we weren't able to get the channel where wrestling aired. I'd come visit my dad every Summer from when I was 11 up until I was 16.
That's when I would get caught up in wrestling. Go to the local Jumbo Video or Blockbuster Video and just make a list of all the shows and when they were released, then rent one a night. Man life was so much simpler then and such a blast. There was always so many great wrestling shows to watch.
Let's get on with the tips and I will go through every match:
NXT Takeover In Your House Bets:
So first I wrote betting tips for this over at BetWWE.com and also had betting tips on my Podcast however odds have changed since then. These are my thoughts based on the odds today.
You can place bets on this event at BetOnline. and if you live outside America, check out 888 Sports as they offer many props on the matches and so on. I'll personally be using 888 Sports myself for these bets.
Damian Priest to win. His odds seem to be all over the place. I got on him earlier in the week when he was about 5.00. Now he is just 2.15 odds to win. Finn is one of those guys that can handle a loss and I think it would help elevate Priest. I also think we'll see the type of booking similar to Cena where Finn will lose the first match but then win the follow ups. Like Cena vs Owens for example.
I can't see Velveteen Dream winning. I believe this is a cinematic match and it would be weird having a title change during that. Plus the dude had some real drama last month with some stuff he was doing on Instagram so would be a surprise to see him given the title. Cole is rumoured to have his contract up soon so if you believe he may jump ship then Dream might be worth a bet. I am betting Adam Cole big.
I like Keith Lee to win and even though his odds went down, 1.72 is still worth it. I got him as an underdog. With everything going on in the world right now it just feels messed up for them to take the title off him.
The odds on the Womens championship have been crazy. Charlotte was favourite then dropped to underdog when I bet on her now she is favourite again at 1.67. Io Shirai is a possibility due to the death of Hana Kimura. Honestly I could argue for Shirai here at that price. Tough call to make right now.
Kross isn't worth betting against Ciampa. I think Gargano will lose so makes me thing team Candice will win. Not sure on that one though.
You can place bets on this event at BetOnline. and if you live outside America, check out 888 Sports as they offer many props on the matches and so on.
Follow @BetNHL
BetNHL.ca » Tonights Tips »