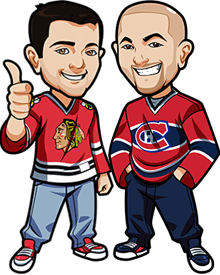 Written by Graeme & Scott on Monday, June 21st, 2021
Follow @BetNHL
In the polar opposite of Game 3, the Montreal Canadiens were the better side but lost to the Vegas Knights.
That series is now tied 2-2 and will go back to Vegas where the Habs will hope to avoid the traditional Vegas hangover. Hope the boys are getting to bed early tonight.
Regardless of who you are rooting for – what a fun series this one is. It's nice that the Habs have stepped up.
We've also got a tough series with Islanders vs Lightning. Game 5 tonight in Tampa. Tied 2-2.
Here are our thoughts:
Scott: What a game that was.   The Isles were up 3-0 after the 2nd period.  But the Lightning came alive to score a couple in the 3rd.  They almost tied it with seconds left with Varlamov out of position but Pulock was there to stop the puck and keep it 3-2 for the Isles win.
With the series moving back to Tampa Bay the Lightning can't allow the Isles to pick up another win with the series moving back to New York after this game giving the Isles a chance to win it on home ice.
Lightning win in regulation – 1.90 odds.
Graeme: At this stage of things it is a right pain in the arse really trying to figure stuff out. It can be a lot of gut thoughts etc.
I thought I would have a dive into the advanced metrics for the series and see if I can decide based on that.
Lightning have been the better team in Game 1, 2 and 4 in Corsi & Fenwick – of course Game 4 was a lot of chasing. Islanders xG has actually been better in all but Game 1 which is interesting. They're also starting the swing of a better HDCF.
A large part of that could be just being at home. Looking at previous Islanders series there has been a general sequence though. And seeing the odds I'm fine with betting Islanders or Draw at about 1.76 odds. I actually don't mind a shot on the Islanders to win either.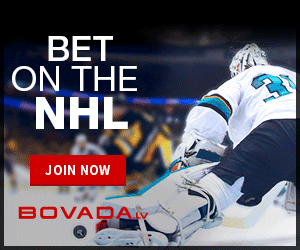 Follow @BetNHL
BetNHL.ca » Tonights Tips » Lightning vs Islanders Game 5 Betting Tips