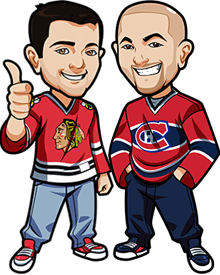 Written by Graeme & Scott on Friday, September 25th, 2020
Follow @BetNHL
The sportsbooks likely had a field day on Wednesday with the high scoring Lightning vs Stars game.
Many, many people backed the under based on the prior two games but that wasn't the case as Tampa went to town.
Tampa Bay ran out 5-2 winners in that one. They have the 2-1 lead now and it's looking like their cup to lose. They even chased Khudobin off.
It'll be interesting seeing if he can bounce back from that. He's had mixed results with that in the past.
We've got Game 4 tonight as Tampa look to extend their lead. We both backed Tampa -1.5 for the series so obviously that's all we're really riding. But if you're looking for individual game bets:
Lightning vs Stars Game 4 Betting Tips:
Graeme: Tampa are in the driving seat now and it will be interesting seeing if the Stars can take over. This is where we get to see if they deserve to be cup winners or not. They certainly deserve to be here in the finals. Despite my Lightning -1.5 series bet there is a big part of me that hope the Stars can take it. If it goes to Game 7 and the bet is a bust I will actively be cheering on Dallas.
Unfortunately I am in a complete time crunch today and have to head out. I'm not going to be able to analyze anything when it comes to props etc and want to get these posted early.
Actually a quick look at the stats – 1st periods have been hot for these two teams. Tampa will want to continue the momentum while I think we see Dallas come out like they did against the Avs knowing they need to score. I'm going to go with Over 1.5 goals in the 1st period.
Canada: 2.10 Odds at Bet365 (Americans: We recommend http://www.bovada.lv.
USA: I thiiink Bovada have it but didn't see it at first glance.
Everyone Else: 2.10 Odds at Bet365 (Americans: We recommend http://www.bovada.lv.
(Odds correct as of 2020/09/25 12:21:08 PM EST but are subject to change.)
Scott: The Lightning got a boost from Stamkos returning and they won 5-2.  I had went with Over 2.5 shots for Kucherov but wanted it to be more like 3.5.  Well I lost on both of those as he only had 2 shots.  He did score a goal and had an assist.
 
Stamkos made his return but it was a brief one. He played 5 shifts with 2:47 of ice time and had 1 shot which went in.  He suffered an apparent setback in the 1st period leaving the game but did come back and sat on the bench for the remainder.
Its another night where I don't want to bet on a game winner so I'll go back to a player prop.
The Stars need to get back into this series before it snowballs away from them.  Although he has zero points in this series I expect their captain Jamie Benn to come out flying in game 4. He had 2 shots in game 1, 3 in game 2 and another 3 in game 3.  For them to not fall to being down 3-1 in the series they will need a big performance from him which I expect.
Jamie Benn Over 2.5 shots
Canada: 1.90 Odds at 888 Sports.
USA: Not sure about player props sometimes Bovada do
Everyone Else: 1.90 Odds at 888 Sports.
(Odds correct as of 2020/09/25 12:21:08 PM EST but are subject to change.)
Follow @BetNHL
BetNHL.ca » Tonights Tips »