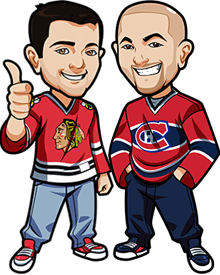 Written by Graeme & Scott on Monday, September 21st, 2020
Follow @BetNHL
The Dallas Stars made a big statement in Game 1, with a big 4-1 victory.
We both avoided betting on Game 1 and took the series bet instead however in retrospect, Stars to bet Game 1 was a great bet. Not just because of the odds; Tampa are generally very slow starters in a seris.
There was also the rest factor which looked to play a part. Tampa never really got going until the 3rd period.
In saying that – Stars playing at their best certainly looked better than Tampas best effort in Game 1 and it was a deserved victory. Whether the Stars can carry that momentum or not we'll have to see.
Still no news on Stamkos and whether he will participate or not.
Here's our thoughts on Game 2:
Lightning vs Stars Game 2 Betting Tips:
Graeme: I'm actually a bit concerned about Stamkos returning. Just so many memories of a player being hyped to return like he is and it not working out. I'm going to take Tampa tonight so I'm quietly hoping he doesn't play as weird as that sounds.
When it gets to this stage in the cup, bets are always hard to come by. I'll likely look at player props or game props going forward.
However I'm happy to chalk Game 1 up to typical Tampa plus rest. Due to that result we're getting a better price on Tampa. They have yet to win 2 in a row yet in the playoffs. Every single game they lost they immediately bounced back.
When it comes to this stage it's slim pickings for value and I'm generally happy to hang my hat on something like that. However I would be wary as Khudobin is still looking good.
This is a massive game for Tampa and I think if they lose this one, they lose the cup.
It says something about our "faith" in Tampa that neither of us trust them in regulation. In terms of the odds and results so far it's probably an -EV bet but hey it is what it is.
Lightning incl OT
Scott: The Stars had some extra rest before this series started and that seemed to be the boost they needed as they beat the Lightning 4-1.
The Stars were all over the Lightning physically from the beginning of this game and that put the Lightning on their toes.  They are already banged up and having a rested Stars team come at you so early must have been intimidating.
The Lightning came alive in the 3rd outshooting the Stars 22-2 in the period but Khudobin was again amazing.  He made 35 saves in the game and has made a strong push for the Conn Smythe.
The Lightning need to adjust their style of play.  Having Maroon trying to agitate them didn't work and him shooting a puck into their bench also had no effect.   I think with game 1 over and the Lightning now knowing what they are to expect will help them.  Khudobin won't be able to stop the top ranked offense all series so I see the Lightning winning this game.
Lightning win incl OT
Canada: 1.68 Odds at 888 Sports.
USA: -148 Odds at BetOnline..
Everyone Else: 1.68 Odds at 888 Sports.
(Odds correct as of 2020/09/21 8:18:31 AM EST but are subject to change.)
Follow @BetNHL
BetNHL.ca » Tonights Tips »