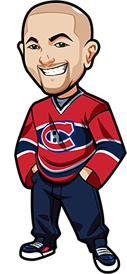 Written by Graeme on Friday, March 10th, 2017
Follow @BetNHL
It was a 1-1 night last night with the betting tips.
We had the New York Rangers to win but they couldn't keep a 3-2 lead in the 3rd period, and the Hurricanes stepped up with two power play goals to steal that one from us.
We won with the over in the Capitals/Sharks game.
I mentioned a few weeks ago that one thing we do with the tips now is come up with the potential tips early on – then revisit them a bit later in the day before posting to see how we feel. That's worked out well for us quite a lot lately.
One yesterday was the Coyotes/Sens over. A lot of stats pointed to that one going over and it was one we were looking to tip early on. However we revisited prior to posting and decided against it as it wasn't sitting right with us. Worked out as the game went under.
The Habs without Price got absolutely hammered as the Flames won 5-0 against them. Extremely disappointing performance from Montreal. And I feel bad for anyone on the Blackhawks yesterday as they pounded the Ducks net but Bernier shut them out. I was all set to tip them yesterday but Scott didn't like it and he made the right call on that one.
It's Friday, March 10th and we've got 5 games on the board. The Blackhawks look to get back on the winning form immediately with a bounce back game against the Wings. The struggling Oilers host the Penguins and the Wild look to end their losing streak in Florida.
Blackhawks vs Red Wings Betting Tips:
Jimmy Howard is confirmed to be in net for the Red Wings. To his credit prior to his injury he was rocking it, however Mrazek and Coreau aren't to blame for a lot of the Wings losses lately. Their defense just haven't been there.
It's possible with Jimmy back they step up tonight but we like the Blackhawks to bounce back strong. They were unlucky last night not to get the win and we don't think that will get them down.
The Hawks are a strong bounce back team and a solid back to back team and we like them to win tonight. In the second half of the season overtime is a rarity for the Hawks and we're going to go with the increased odds – Blackhawks in Regulation. Including OT/SO is still playable though if you're worried about Howard.
$25 risk free bets on player prop, in-game bet and $50 risk free mobile bet. Available for NEW customers only at BetOnline.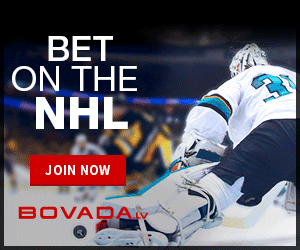 Penguins vs Oilers Betting Tips:
The line for this one is Over 6 goals and we're going to go with that one.
The Penguins offense is on fire at the moment and especially with Fleury in net, they seem to realize that they've got to score quite a few because he's going to be conceding the other end.
The Oilers offense is hot and cold at the moment and at home they generally play tighter and the games go under more – however not sure that's going to happen tonight. Very hard to stop that Penguins offense and the best way for them to beat the Penguins is by going offensive themselves.
Over 6 Goals.
Follow @BetNHL
BetNHL.ca » Tonights Tips »