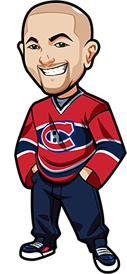 Written by Graeme on Tuesday, March 10th, 2020
Follow @BetNHL
Hey everyone and welcome to Tuesday, March 10th.
My apologies again for two days without tips. Just can be a right bitch while traveling at times. Especially when I am used to multiple monitors as opposed to the laptop and my sleep schedule was messed up both due to the timezone change THEN the bloody clocks going forward.
Back home now and will get back at it and get caught up etc. Tips slightly late today as I was getting myself caught up with all things hockey.
So it's Tuesday and we have a decent amount of games. Things are getting tight in the playoff race. The New York Rangers have dropped to 17% chance and have a tough contest against the Stars.
The Preds are somehow still in there with a 43% chance and will look to defeat Montreal.
We've got Tampa vs the Lazy Leafs in a playoff preview I expect, and the Bruins vs the Flyers in what should be a very interesting matchup.
I took a strong look into the Flyers vs Bruins game today. A large part of that was looking at the effect of JVR on the team, and how they will perform without him. That's something I normally don't do – if I am unsure, I'll usually just avoid the bet. However it was quite interesting looking at it all and analyzing the advanced metrics.
My conclusion from all of that is that while they will survive without him, with his xG and other metrics, in a very close game his absense may be the tipping point. Have to expect this to be a close game. I also note their defensive performances look to be slipping slightly which is an indication of too much confidence under Hart. So we'll see. Going to be a big game and I am looking forward to it.
[poll id="116″]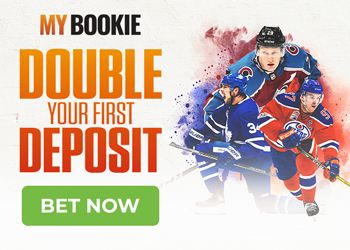 I don't back the Preds but today was the closest I came all season. A must-win game for them, some confidence in the goalie etc. Looked through everything, tried to convince myself to go with them but I can't. One of those games where the stats/metrics etc don't really back it up but I do think they'll get the win.
I'm a bit rusty anyway after two days off so we'll avoid gut picks and instead bet on a team that I swore myself off of.
Lightning vs Leafs Betting Tips:
Well my "won't bet on the Leafs" again deal lasted about 18 days. Not bad.
For the Leafs, we know it's all about motivation. Or lack of it. There is a lot of reasons for motivation here. They often rise up and play motivated against Tampa. These two are likely playing in the playoffs. They're coming off a bad bad road trip and will want to redeem themselves.
Leafs beat Tampa last time out so Tampa will be motivated too. Despite the goals they scored Tampa sound pretty disappointed about that Wings performance and will want to redeem themselves. I can see them rising up here.
Basically one of those games where I feel like both teams will be desperate to win. Both very strong offensively. Add in a couple of defensive injuries on both sides and this should go over.
0.5u on Over 6.5 Goals incl OT/SO
Canada: 1.92 Odds at BetOnline..
USA: -108 Odds at BetOnline..
Everyone Else: 1.92 Odds at BetOnline..
(Odds correct as of 2020/03/10 11:46:56 AM EST but are subject to change.)
Follow @BetNHL
BetNHL.ca » Tonights Tips »