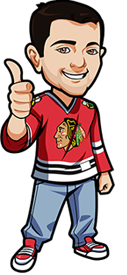 Written by Scott on Wednesday, March 10th, 2021
Follow @BetNHL
Well that was a close one last night with our tip.  But over half the games needed extra time so it was a close night across the board.
We had the Islanders to beat the Bruins which they did but it needed a shootout where the Isles won 2-1.
The Stars pounded the Blackhawks 6-1 which sucked for Kane who was playing in his 1000th game.  It makes me feel old as I remember watching Kaner in his rookie season and it seems like it wasn't that long ago.
Jordan Staal scored twice, including the overtime winner, when the Canes beat the Preds 3-2.  The Penguins won their 3rd in a row when they beat the Rangers 4-2.  Matthews scored twice but it wasn't enough when the Leafs dropped their 3rd in a row losing to the Jets 4-3.
The Sabres had a 3-1 lead after the 1st but the Flyers rallied to tie the game and won it 5-4 in a shootout.   The Sabres are in dead last in the league now behind the Wings and even the Sens.  How long until the Sabres move Eichel and give him a chance to play with a good team?
The Capitals beat the 5-4 in OT and they did it without Ovechkin getting any points.   The Panthers beat the Blue Jackets 4-2 and Jackets goalie Korpisalo made a save that may end up being the save of the year in the loss.   The Wings took the Lightning to overtime but the Lightning came away 4-3 winners.
A slower night of hockey with only 5 games.  There is nothing we like from today's game and we don't want to try and force one with the way this season has gone so far.
Was looking at taking the Knights but Stone and Pietrangelo may still be out so not going to touch that one.  The odds for some of the games we did like are just shitty and not worth the risk in our opinion.
Be sure to chat and discuss in the comments section and maybe something will pop up for you.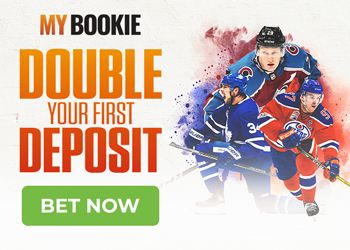 Follow @BetNHL
BetNHL.ca » Tonights Tips »