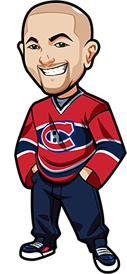 Written by Graeme on Wednesday, March 11th, 2020
Follow @BetNHL
Well an 0-1 night as the Leafs/Lighting game failed to go over in what was a bit of a weird game to watch. Very lopsided for the Leafs initially who racked up the shots like crazy. I think it was something like 14 or 15 shots to 1 at one point. Then they scored and it went the other way.
Tampa just seemed so passive in that game. Very disappointing although both goalies did have decent games too. Will be interesting seeing if that is just a short term result of the Boston game, or if they're going to phone it in the rest of the season now.
Was nice to see the Preds win. I wish I could have backed that one but they've just hurt me so much ha. Even looking back at it in hindsight I can't convince myself to back them.
The New York Rangers burst out into a 4-0 lead over the Stars and got a big win as they increase their chances of the playoffs. Very impressive stuff by the Rangers. They're still fighting. Zibanejad is incredible right now.
Tonight we've got a few games with playoff implications. The New York Rangers are away to the Avs as they hope to get a key win on a back to back. The Blackhawks and Jets are both in action with the Blackhawks with the easier game against the Sharks.
I can't back them after their last two performances, but tonight is probably one of those games where the Blackhawks offense just bursts into action. They flew too close to the sun, and started getting into playoff contention. Now the pressure is off and they're back to being referred to as a "mathematical" possibility they'll probably put 5 or 6 past the Sharks.
Let's get to it:
Oilers vs Jets Betting Tips:
Oilers coming in on a 4-1-1 over their past 6 which includes a win over the Jets 3-2 at home. However their defense has went to pot lately. Koskinen having to make like 900 saves a night etc.
McDavid has an illness so may not be 100% if he plays.
Jets…..not the best on the road at the moment. However they locked up three solid wins at home, and really one of the better performing teams post all star break. Lowry is back and that should help them with a bit of passion and fight. Oilers I've mentioned before – one of those teams I look to back when they are underdogs, and bet against when they're a favourite. Think this one is worth the play and if the Jets show up motivated they can take it.
0.5u on Jets incl OT/SO
Canada: 2.30 Odds at Bet365 (Americans: We recommend http://www.bovada.lv.
USA: +130 Odds at Bovada.
Everyone Else: 2.30 Odds at Bet365 (Americans: We recommend http://www.bovada.lv.
(Odds correct as of 2020/03/11 7:28:12 AM EST but are subject to change.)
Senators vs Kings Betting Tips:
Kings are absolutely killing it right now. All the young guys have stepped up and are really showing they they've got. It's nice to see. You get the feeling there is a solid locker room atmosphere here.
Kings are hot and have taken a lot of big victims lately like the Leafs, Wild, Avs, Knights, Penguins. It's like a murderers row.
Honestly the only real concern I'd have is complacency. That's a real issue where the Kings could be way too cocky and confident going into this one. Many teams have made that mistake before.
Senators aren't playing half bad at the moment to their credit.
Even with their standings in the league, the Kings have performed good at home with an 18-13-2 record.
Looking at the advanced, Kings are playing a lot looser at the moment with some high xGA in there.
This was one where initially I was going to go 1u but I'll downgrade it to 0.5u. What's that phrase? Flying by the seat of their pants? That seems to be the way the Kings are right now. Always a bit risky. Honestly the way they're playing though I'll be extremely disappointed if they don't take this one. With the price I think it's a fairly easy bet to make. I think we're only really betting against complacency and the Kings getting caught out. Probably should be a 1u but February was a confidence shattering month, so I need a couple of these "yep that's the way hockey is meant to be" results to go my way. Right now it's more about stopping the bleeding.
0.5u on the Kings to win in Regulation
Canada: 2.00 Odds at 888 Sports.
USA: No Odds yet but BetOnline.. probably.
Everyone Else: 2.00 Odds at 888 Sports.
(Odds correct as of 2020/03/11 7:28:12 AM EST but are subject to change.)
Follow @BetNHL
BetNHL.ca » Tonights Tips »