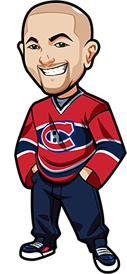 Written by Graeme on Thursday, March 12th, 2020
Follow @BetNHL
Welcome to March 12th, 2020 and the…….NHL Tips?
Before we get into today, let's address the big drama from yesterday.
The Chicago Blackhawks bloody did it again!!!!
I said yesterday and I will quote it:
I can't back them after their last two performances, but tonight is probably one of those games where the Blackhawks offense just bursts into action. They flew too close to the sun, and started getting into playoff contention. Now the pressure is off and they're back to being referred to as a "mathematical" possibility they'll probably put 5 or 6 past the Sharks.
They are SO RIDICULOUS. So freaking ridiculous. If I could just trust my gut on those stupid Hawks I'd probably be a billionaire.
What else? Well we went 2-0 last night. So hey – nice to potentially end the season on a winning note!
Then we have today.
The NBA suspended their season yesterday. The NHL looked like they were going to go the closed door route but now it looks like the rug has been pulled out from under them, and they're going to have to go with a full suspension.
There's a lot of speculation at the moment. Best thing is to just wait it out and see what actually happens.
I won't be doing tips today with all the uncertainty. Plus I get the feeling it'd probably be a waste of time. If for some reason the NHL decides to continue I'll post some more casual thoughts in the comments later.
Not sure what we'll do here at BetNHL.ca if the season is suspended. I could post a bunch of informative NHL betting articles over the next little while. Or I could have some fun with it all and start doing daily tips on the most random shit that's still going on, such as Baltic League Handball, Algerian volleyball and Aussie Rules women football. We'll see. Wouldn't mind doing that and actually trying to study all of that shit that I know nothing about just for fun.
Anyway we'll see how things play out with the NHL. Now with no NHL tips to cover and study, my day is free. Think I'll go out and stock up on some toilet paper. All our grocery stores are out of it, but I just called my local sports store and they've got a surplus of Leafs jerseys.
Perfect.
Follow @BetNHL
BetNHL.ca » Tonights Tips »