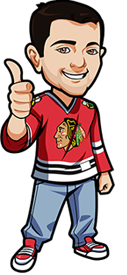 Written by Scott on Wednesday, March 13th, 2019
Follow @BetNHL
A great night last night as we went a perfect 3-0 with the tips. We are on a nice run right now going 8-1 over the last 4 days.
First we went with over 6.5 in the Capitals vs Penguins game. This was sitting at 3-2 with 10 minutes left in the game but 3 late goals happened and it was the Pens winning 5-3 hitting 8 and going over for us. Malkin reached 1000 points in his career in this one becoming only the 88th player in NHL history to reach that many.
Next he had over 6 in the Bruins – Jackets game. The Jackets were flying here going over by themselves when they won 7-4. Boone Jenner scored his first careet hat trick for the Jackets in this one.
Finally we had the Stars to beat the Sabres and they did 2-0. Hintz scored both goals for the Stars. Bishop picked up the shutout which was the 3rd in a row for him and hes only the 3rd to accomplish this in franchise history.
The Habs beat the Red Wings 3-1 and with the win Carey Price became the winningest goalie in Montreal history. Incredible when you think of the goalies he passed to get there. Plante, Roy Dryden it really is amazing. A crazy game between the Sharks and Jets. It was tied 4-4 late but Pavelski scored with 5 second left to win it for the Sharks. The Flames pounded the Devils 9-4. The Devils were up 4-3 after the 2nd but the Flames went off for 6 in the 3rd. Gaudreu had 6 points and the Devils left Blackwood in for all 9 goals.
Only 3 games today and they are tough games to call.
Blackhawks vs Leafs is tough to call. I would say the Leafs should win but the Hawks still believe they have a shot at the playoffs so its not as obvious a pick. The over/under is 7. Overall I'm avoiding this game.
The Devils vs Oilers is anyones guess. The Devils got destroyed last night so who knows which version of them will show up and its against the Oilers who are another team that suck to bet on. Both are out of the playoffs and although mathematically they can both make it it seems almost impossible.
Finally its the Rangers vs the Canucks. Both teams are playing like garbage. The Rangers are 12 points out the playoffs and the Canucks are 10 points out. These teams are looking to the future now so nothing for me to back in this game.
Be sure to discuss in the comments and lets try and be nice to each other. Trolling is ridiculous so save that shit for YouTube comments.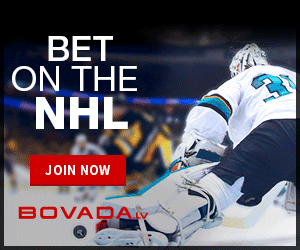 Follow @BetNHL
BetNHL.ca » Tonights Tips »