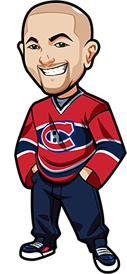 Written by Graeme on Saturday, March 13th, 2021
Follow @BetNHL
Welcome to the usual busy Saturday in the NHL. 12 games on the board. Just the one matinee game with the Bruins hosting the Rangers at 1pm EST then we've got Jackets hosting the Stars at 5pm EST before the usual evening of hockey action.
Bit quieter tomorrow with just 6 games on the board which is nice.
A heads up that tomorrow the clocks go forward here and that may mess with the mailing list. If you don't get an e-mail be sure to check the website.
It was shut out Friday yesterday with three games all being win by a shutout. The Wild shutout the Coyotes which was good in the expected victory and it was nice to see Talbot get the shut out. He was running cold so it was good that they showed him the respect and gave him the spot and he bounced back strong.
Knights vs Blues was game of the night and a great one. Avs put the pressure on the Kings although their inability to score is just mental. Highest SF/60 in the league but only 15th for GF/60. Third in xGF/60 too so I mean they're getting the quality chances just unable to put them away.
Let's get into Saturday.
Panthers vs Blackhawks:
Blackhawks coming in off a hard fought series with Tampa then alternating wins with the Stars.
These two teams met earlier in the season. Panthers won 5-2 in first game and 5-4 in OT in the second.,
I expect Blackhawks roll with Lankinen tonight. Hawks have been quite a surprise this season. End of the day though – I rate the Panthers a better team. Sportsbooks don't have them too heavily favoured so the odds are good. They get the job done in regulation enough. I'm well aware of what the Hawks can do but happy to roll with Panthers In Regulation.
Canada: 1.91 Odds at Casumo
USA: 1.90 Odds at BetOnline..
Everyone Else: 1.91 Odds at Casumo
(Odds correct as of 2021/03/13 7:38:41 AM EST but are subject to change.)
Bruins vs Rangers:
Was nice to see the Bruins offense explode again on Thursday as they thumped the Rangers 4-0.
Panarin may be back today which would be a big boost for the Rangers. That's a big question mark. Bruins in regulation is likely the right play at the odds but the lack of regulation wins they have had this past month (3) is off-putting. Still like that though. Kinkaid in net for Rangers. I'll probably regret not tipping Bruins in reg.
Jackets vs Stars:
There are times where I can throw my hands up and say "no idea" and this is one of them. Over 5.5 is like 2.15 to 2.20 odds. I think that might be worth the gamble but not enough to advise it.
Sabres vs Penguins:
Pens did the business for us the other night. Not going to tempt fate twice here. In theory with the goals and the way that game went, Sabres come out up for this one and fighting for the win harder. Over 6 is tempting. Not enough for me though. Hutton confirmed in net for Sabres.
Flames vs Canadiens:
Flames deservedly got the win last time out. Bookies have it a coinflip. Flames haven't won with any sort of consistency in awhile. Habs have been a solid bounce back team.
Price will be in net tonight. He has been solid lately with four games at .958% or higher. I'm tempted by the Habs here. May decide on it later and post in comments but right now just feels like more of a gamble than an analytical pick.
Flyers vs Capitals:
Flyers having a rough go of it at the moment. The story against the Caps was the turnovers. That sorta thing happens.Samsonov performed well in that last game. Another one I will think about over the day. Over 6 and Caps both seem appealing.
Leafs vs Jets:
After the way the two games have gone between the teams, it just feels like one of those random games where Leafs win like 5-1 or 6-1. No bet on this one.
Lightning vs Predators:
Based on overall quality and results, this is a Lightning -1.5 play. However the Tampa incoming form is concerning. We don't have a ton of data but they haven't proven to be a bounce back team this season.
With Saros out that makes it tempting of course. Plus Lightning/Preds results this season already.
This is another "might post it in the comments later" tip. Just need to sit on it a bit longer.
Devils vs Islanders:
I liked the Islanders the other night primarily due to having fans. Now this game is in New Jersey. Islanders without Anders Lee as well. A large part of it was their home form too.
If you're looking for an "underdog of the day" it's the Devils.
Blues vs Knights:
Goalie situation still weird. No bet.
Ducks vs Sharks:
Back to back head to head. No bet. Gut says Sharks are a good play and can roll with the momentum while the Ducks are just a disaster right now.
Canucks vs Oilers:
Oilers on their first road game since February 25th. They got back in form after being blasted by the Leafs. Three games against the Senators will do that for you.
The price is nice here on the Oilers. On the road they have been good at 8-3-0 while Canucks are 8-7-2 at home. Fatigue has proven to be an issue this season though so no bet. Oilers seem to be better with a practice too. I could see the Canucks taking this one just as easily as I could see Edmonton. No play.
So just the one play so far but potential plays in:
– Pens in reg/Over. Doubt I touch anything there but will see.
– Habs to win incl OT/SO.
– Over 6 in Flyers/Caps or Caps win.
– Tampa -1.5.
Will think about them, read more, study more and if I have anything hopefully post in comments by 5pm EST.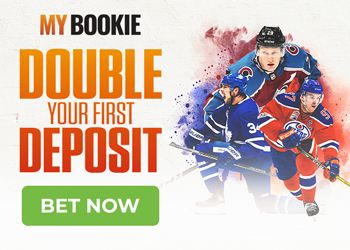 Follow @BetNHL
BetNHL.ca » Tonights Tips »