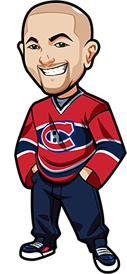 Written by Graeme on Saturday, March 14th, 2015
Follow @BetNHL
Another perfect night! We went 3-0 last night to make it back to back 3-0s. So this is what Pekka Rinne feels like?
We had 2 bets in the Flames vs Leafs game. We had the Flames -1.5 at the big price of 2.60 and they cleared that with ease. We also had Over 5.5 goals in that game and the Flames did that by themselves.
We also had Stars vs Capitals Over 5.5 goals and that one was sitting at 5 goals for awhile – but thankfully we got that 6th goal to put it over and stop the sweat with a few minutes to spare.
Quite the night of hockey. Capitals continue to crash, while the Senators picked up a massive win over the Islanders. Man – the Hamburglar is something else. There's nothing I love more than a hot goalie. What's good is the Sens don't have an extended break – they're right back at it tomorrow against the Flyers.
Flames vs Avalanche Betting Tips:
This is one of those games where I look at the odds and say "Crap".
The reason for that is I'd expect the Flames to be favourites. Instead, they go into this one as the underdogs at a pretty hefty price of 2.25. It's one where it makes you think the bookies know better than you easily, and they're just sitting there laughing.
But I just can't justify betting on the Avs, or putting them at 1.68. Honestly, it's very likely I'll wake up with egg on my face tomorrow – but Flames 2.25 odds you have to take them here. They're absolutely killing it, going up against an Avs team who are beaten up and hurt with injuries. Yeah the Avs have had some solid results and it's not going to be an easy game by any means – but the Flames at that price we just have to bet it.
Might be the perfect opportunity to bet with the bookies money – take five minutes and get the bonus and free bets at http://www.5Dimes.eu for Americans(Need to register to see lines) and and http://www.Bet365.com for everyone else..
Bruins vs Penguins Betting Tips:
The line for this one is 5 goals, and we'll take the Over 5. The way these two teams match up, It's extremely likely we'll get a 3-2 result for the push. However with the Bruins you have an offense who is FIRING them in at the moment. The last time they scored 2 or less goals? Back in February. Their offense is on a tear. And you know the Penguins offense. They're able to put up 5 goals by themselves pretty much any time they feel like it.
Over 5 goals in this one.
Rangers vs Sabres Betting Tips:
Tricky one as a lot of Rangers games have went under lately. Rangers are starting Skapski. Buffalo are at home which is good – they will hopefully have some fight in them and battle with the Rangers. Plus Buffalo have a crazy record of scoring first which can help open a game up. Also hoping Rangers go with their strategy of LETS SCORE A BILLION GOALS with Skapski in net, much as they did when Lundqvist went down and Talbot started playing in net.
Over 5.5 goals at 2.15 odds.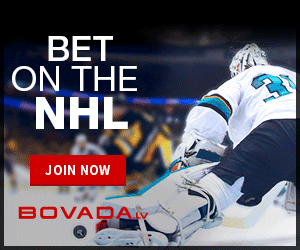 Follow @BetNHL
BetNHL.ca » Tonights Tips »