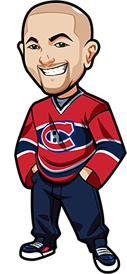 Written by Graeme on Saturday, March 14th, 2020
Follow @BetNHL
Welcome to Saturday at BetNHL.ca.
Usually I'd wake up and watch me some soccer action, while studying all the NHL games that day. Write up my tips, post them then watch more soccer. Then we'd have early NHL games, XFL going on, followed by NHL, NBA, UFC etc at night to watch. All that while also keeping tabs on and watching the golf during the day.
Now? Well I can watch and bet on simulations of NBA 2K over at Bodog lol. Actually I quite enjoy that virtual sports deal – when Summers are quiet I've did it a bunch over at B365. You can't help but feel "this HAS to be super rigged against me" but it's still fun to do.
Me and some buddies do that every Summer and it's quite fun. Pick a random game like the latest NBA, NFL or NHL game, do our own fantasy "draft" to create teams and then just sit back and let it simulate and bet on it and drink beer. Always fun.
The two games I tipped yesterday don't take place until a bit later today. Veitera have dropped from 2.70 odds when I bet them to 3.00. I guess all you Bandy experts out there think I'm an idiot eh. We'll see who is laughing last.
Anyhoo let's get into todays betting action. A heads up that both these games take place today so bet fast.
Serbian League Water Polo Betting Tips:
A big game is taking place today with Tent versus Palilula. No surprise, Tent are massive favourites in this one at 1.083 odds. The point spread for this one has Tent -5.5.
Palilula are still seeking out their first win after 8 losses in a row. It's been a rough season for this Detroit Red Wings feeder team, however they are playing the 2nd worst team in their division in Tent, who are 2-6 for the season so far.
Palilula have been blown out on the majority of their games like 19-9 against the Wolves, 13-19 against Rasina, and a whopping 27-4 against Wallis. Although that one wasn't really fair as Wallis had a zamboni driver playing and that's just a cheat code no matter the sport.
Tent are coming into this one after a big 13-11 win over Rasina and I think they cover the point spread here, winning by 7 points. Or goals. Or polos. Whatever it is.
Tent -5.5
Setka Cup Women Table Tennis Betting Tips:
The big Setka Cup Women Table Tennis tournament is underway. Basically the Super Bowl of Eastern Europe Table Tennis.
There's a lot of games taking place but I think there is value on the matchup set up as a pickem between Antonina Troflmova and Valentina Kovalenko. Both are 1.83 odds for that one, with the over/under set accurately at 75.5.
If you google Antonina Troflmova you will actually find her chess rating instead over at fide.com where she appears to be quite a good chess player. I am not sure if it is the same Antonina Troflmova or not but I am going to assume she is.
Here is her profile: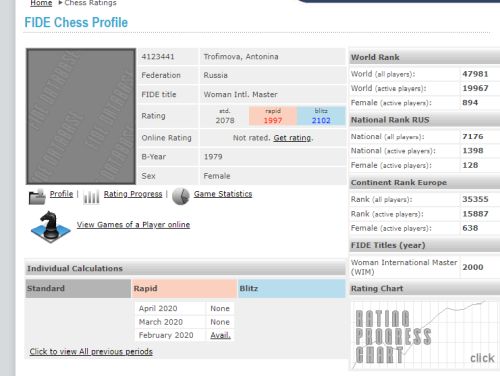 Meanwhile if you google her opponent, Valentina Kovalenko, well here is our profile:






No, the image didn't break or not show up. She HAS no profile. If you scroll down google results you find a listing at IMDB for potentially her, where she had a bit part in one movie in 2002.
An actress versus a chess player? I've got to go with the more methodical player here.
I am backing Antonina Trofimova to win at 1.83 odds. I'm sure she has been practising for this game at knight school….
Both bets made at Bet365 (Americans: We recommend http://www.bovada.lv.
Follow @BetNHL
BetNHL.ca » Tonights Tips »