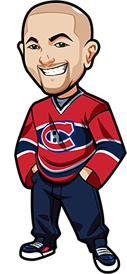 Written by Graeme on Saturday, March 17th, 2018
Follow @BetNHL
It was a tight one yesterday but we managed to go 1-0 with our 0.5u play in the Wild/Knights game as it went over 5.5 at the death.
It really didn't look like it with the Wild up 3-0 but luckily the Knights offense did their job to make it 3-2 late on, and then the Wild got an empty netter to put it over.
While I'd prefer to win over bets in a more convincing fashion – picking an Over 6 game and having it hit 8 goals by the end of the 2nd makes me feel like a boss – there's something so exciting and fun about a game like that. Where you're just sitting there thinking there's no chance then the goals just pour in. Makes it that much more exciting.
It's going to be extremely interesting to see how the Knights do in the playoffs. I'm already seeing a lot of people write them off. They could represent a lot of value come playoff time.
It's Saturday, March 17th. Here's what we've got today:
Lightning vs Bruins Betting Tips:
Tampa games are great to watch at the moment with their defense leaky and their offense going crazy. The amount of high scoring games involving them in the last couple of months has been crazy.
Bruins are a bit hot/cold in that regard. They'll go out and put 7 past the Hawks then the very next day barely manage to score 1. Put 6 past the Canes then get shut out by the Panthers.
The Bruins seem hyped for this game – they know this is a big one if they want to move past Tampa with a couple of other games against them in a few weeks. So I think they should be up for it.
The injuries and the hot/cold offense is concerning, plus recent matchups between the two trend towards the under slightly. I do think the Bruins will be up for it but I have enough concerns to make this just a 0.5u play on Over 6 incl OT/SO.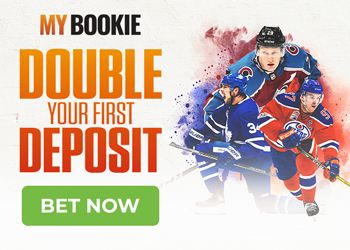 Canadiens vs Leafs Betting Tips:
This is one of those matchups where the first thing we do is declare "Over" and then look to see if there are enough negatives to contradict that.
Nope.
You can just look at the last few weeks of Leafs games to see why we like the over. Habs offense are obviously a bit tougher to count on and their recent big rivalry game with the Bruins was a dud. Habs are really just playing for pride now and I think they can match the Leafs tonight.
And hey if they can't no need to worry; the Leafs can easily score at least 6 against the Habs. Sigh.
1u on Over 6 incl OT/SO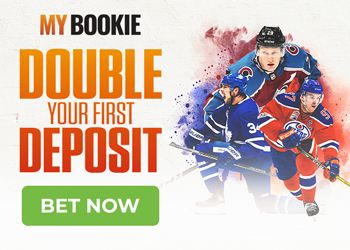 Follow @BetNHL
BetNHL.ca » Tonights Tips »