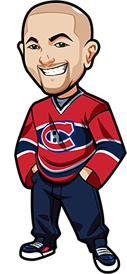 Written by Graeme on Thursday, March 18th, 2021
Follow @BetNHL
I've always thought that if I could travel back in time, one thing I'd love to do is launch this site again and just come out with the most ludicrous sounding tips.
Like yesterday – how fun would it have been to sit here all casual and tip Rangers -8.5?
A crazy result – maybe the coaching staff should be removed from all games going forward if that's going to be the case. One abnormal result but the rest of the night was pretty much as expected.
Habs overtime woes continue. Absolutely brutal.
Kings got the win in an "upset" but if you've paid attention to the advanced metrics in games between the two – it really wasn't. With Brown/Quick both expected to be out we were too wary of that one but Kings seem to have their number. With so many games against each other this season, head to head advanced metrics are certainly worth looking at.
A billion games today. Let's get going:
Hurricanes vs Blue Jackets:
This is one of those "okay why shouldn't we take the Hurricanes" type of games where you have to look at it from that perspective. Well the Wings spoiled their franchise record win streak attempt. Teams react differently to that sort of thing. Jackets come in nice and rested with a few days off and will be fresh.
The rest situation is really my biggest concern there. Carolina are a beast at home with the 10-1-1 record. Jackets are average on the road. Couple of tight games between the two this season.
Going through the advanced metrics Jackets been pretty weak in their road games the last month.
Honestly the rest is a big concern for me. One thing I feel this season is rest is a big factor. The Jackets with their break and how they utilized it might really help them at least short term wise. But the Canes are such a better team than them. Elvis meant to be in net for the Jackets. Decent overall record but some real struggles this season.
Nedeljkovic is in net so let's go with Canes in Regulation.
Canada: 1.86 Odds at Sports Interaction (SIA) + free $20 bet.
USA: -120 Odds at Bovada.
Everyone Else: 1.80 Odds at Casumo
(Odds correct as of 2021/03/18 12:21:25 PM EST but are subject to change.)
Red Wings vs Stars:
The Red Wings come into this one on the back of a few solid performances. 2-1-1 against Tampa and Carolina. Not bad at all.
Stars have beaten the Wings twice in their games this season and are coming in off decente nough results against the Jackets, Canes and Hawks. Stars got insanely lucky to get the point against Tampa but that sort of thing gives a team confidence even if they lost in OT.
I think there is solid value on the Red Wings here but I'm always wary when a team finishes a game strong as it gives them a spark. While the Stars ultimately lost to Tampa just following the mood of the team that sort of comeback has given them the confidence. I will reluctantly stay away from this one.
Islanders vs Flyers:
Yeah I mean Islanders in reg should be 100000% the play here. With Anders Lee out and the Flyers probably a tad motivated after last night….gonna stay away. Islanders are still adjusting to being without Lee.
Panthers vs Predators:
Similar one as the Canes bet innit? Only real difference is the odds. They aren't great. Barkov just immense right now though. Preds coming off that win against Tampa. Honestly this is one where even with the odds below our 1.70 threshhold I'm still very tempted to take it.
This is a weird one where despite the odds for the regulation win, it still seems like a good bet to take the Panthers. There's something in the back of my head telling me not to take it though. So I won't at this time but I'll be monitoring it throughout the day and may change my mind. If you're Canadian it's 1.69 at Sports Interaction and I'd say backable there.
Lightning vs Blackhawks:
Hawks are a good enough value bet probably but just such a tough spot to back them on. This is one of those bets where I'll probably make personally feeling like it's +EV but just can't advise.
Sabres vs Bruins:
Cancelled. (And now it's back on – no tips)
Devils vs Penguins:
I mean Devils being at home not really a factor. Pens 6-7-1 on the road. Metric wise, Pens not too shabby on the road. Only two in regulation wins on the road though both against Buffalo. Easy skip.
Ducks vs Coyotes:
Coyotes coming in after getting blasted by the Wild. Are they able to pick themselves up? Ducks are the Ducks. I'm a bit iffy backing a team at 1.76 odds when they just got thumped like they did against the Wild with just one goal to show from it. But then again they're playing the Ducks that is just perfect to turn things around.
Problem is they haven't dominated the Ducks this season. It's been a close match-up. I'm going to analyze this one more in-depth but pretty sure I will avoid it.
Avs vs Wild:
Probably slight value on that Wild line? But the Avs have been pushing all season and it all clicked last time out. Could see them start marauding teams now. This'll be a big test. Staying away but this is one I am very curious about.
Oilers vs Jets:
With both teams having played last night I am happy to give this one a miss.
---
Potentially more picks in the comments later. Panthers in reg and Coyotes are the two I'll be looking at most. Will still consider some of the other games too.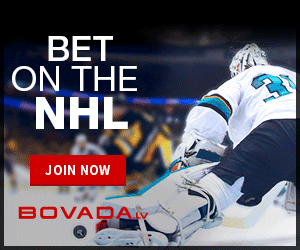 Follow @BetNHL
BetNHL.ca » Tonights Tips »