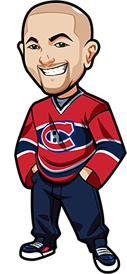 Written by Graeme on Saturday, March 19th, 2022
Follow @BetNHL
Well it was a disappointing outing from the Flames last night, as they failed to even score against the Buffalo Sabres. That was I believe, the first shutout the Buffalo Sabres put up all season. So that is great.
It just was a very off night for the Flames. Tokarski did pull off a big save – actually let's be honest that stop off Jarnkrok was ludicrous – but the Flames just did not look like the team they have been.
Sabres played a solid enough defensive strategy as well. Overall though just an extremely sloppy game from Calgary. We're at that point in the season where things like that are really concerning too because at the end of the day it doesn't really affect anything much, so you never know if we are going to see more of that sort of thing.
Let's get onto Saturday. A lot of games. It's a pretty crappy point of the season it feels like with so many teams already in the playoffs and not too many others really stepping up. And we have another 5 weeks of this. Let's see what we have anyway:
Wild vs Blackhawks:
I mean two crap teams. At the odds, I actually wouldn't mind a slight punt on the Blackhawks. But they're so hard to back, Kaprizov looks like he is heating up, and after seeing the reaction of Toews to that Hagel trade? Eh that looks like some real problems in the Blackhawks dressing room.
Islanders vs Stars:
The Islanders are a team playing well. Nice to see. Stars come in stumbling hard at the moment.
This is where things are so tricky at this stage. Based on incoming form and performances, I like the Islanders. But in terms of how much this game means to the teams – it means so much more for the Stars.
The Islanders have had fun playing spoilers though and I could see them keeping it up. Trotz seems like that coach that would demand results from them regardless.
I also feel with how ba they got hit with COVID this season the Islanders feel they have something to prove.
I'm good with Islanders incl OT/SO
Canada: 1.87 Odds at BetOnline..
USA: -115 Odds at BetOnline..
Everyone Else: 1.87 Odds at BetOnline..
(Odds correct as of 2022/03/19 10:17:04 AM EST but are subject to change.)
Oilers vs Devils:
Oilers come in on a good little tear at the moment. Granted their last two games where the Sabres and Wings so you have to worry about complacency. Except I mean it is the Devils. Oilers aren't in the playoffs yet so they need to keep the run going.
This one is barely bettable at the odds. But Oilers do seem a streaky team so hopefully the streak continues. Oilers in Regulation
Canada: 1.70 Odds at Casumo
USA: No bettable odds.
Everyone Else: 1.70 Odds at Casumo
(Odds correct as of 2022/03/19 10:17:04 AM EST but are subject to change.)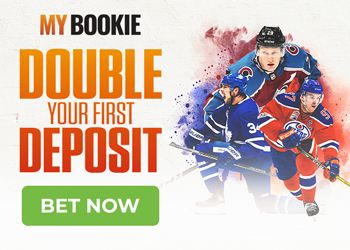 Knights vs Kings:
Nothing here. Big game for the Knights obviously and I'd like to say after that Panthers win they start going from strength to strength. But the brutal road run leading into that has me lacking the confidence to back them. The odds are pretty crazy too considering the current strengths of both teams.
Coyotes vs Penguins:
Not a fan of handicaps on the road. With the way both teams are coming into it – man, you almost want to bet the Coyotes eh? I mean not so long ago they beat the Avs here. And the Knights and Stars. Blueger being back has been a big boost to the Penguins PK.
I'd love to bet the Coyotes but if you look over the last 10 stretch advanced metrics wise, Penguins so much better. A bit similar to the Hurricanes/Caps game yesterday in terms of data. My gut said Caps there and they did manage to squeak it. I can't advise but I probably bet the Coyotes out of my entertainment bankroll.
Blue Jackets vs Blues:
No bet here. I've been keeping tabs on the Jackets for any more underdog opportunities. I don't think this is one they take I think the Blues do but it would have to be in regulation and I don't feel confident enough about it.
Canadiens vs Senators:
This is one where based on both teams standsings, my gut immediately says we get a high scoring game. Just two Eastern Canadian teams who don't give a crap going to town on each other.
These guys had a very tight one though just a few weeks ago and that puts me off betting it. Montreal came into that one scoring well too and have scored well since then. So based on the previous matchup – even though it could be an anomly – I'll skip the over.
Predators vs Leafs:
Don't bet involving the Preds. The saviour Erik Kallren is in net for the Leafs. Tis only a matter of time for the lad before it all goes tits up.
Lightning vs Rangers:
I mean Tampa have started to win again and now they are at home so they should come in rolling. Rangers have to be down after that Islanders loss. But again you have two teams guaranted to be in the playoffs pretty much and it's like man how much fight do they have? Rangers are one of those teams with an insane record for overcoming deficits this season but do they keep pushing themselves? I'd lean Tampa in regulation here.
Vancucks vs Flames:
I accidently typed it as "Vancucks" and I am leaving that as it amuses me. After the Flames performance last night I am staying away. Important game for the Vancucks (that one was deliberate) if they wish to make the playoffs but Flames could bounce back strong. And I mean losing 1-0 at home to the Red Wings? That's not a playoff team.
At the odds I can't bet it, but I do think Flames bounce back here and we see a much better performance.
Kraken vs Red Wings:
Two terrible teams. Absolutely nothing here.
$25 risk free bets on player prop, in-game bet and $50 risk free mobile bet. Available for NEW customers only at BetOnline.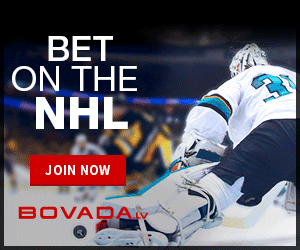 Follow @BetNHL
BetNHL.ca » Tonights Tips »