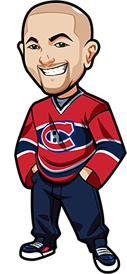 Written by Graeme on Thursday, March 1st, 2018
Follow @BetNHL
It's funny – I was just talking to Scott yesterday about the Rangers when we were debating the game. I said to him that very soon they'll be in that DGAF mode where they just go out and have high scoring games just for the hell of it knowing their season is over.
I just wasn't sure if they were quite there yet – but based on last nights game, that time has come!
You might think it makes things easier but I find it can actually make things tricker – as you never know when a team is going to explode or not, or what's going through their head. The Sabres were good for that for awhile then things quietened down and now they're sitting here on 2 game winning streak with wins over 2 of the best teams in the league!
Things like that are just a nice reminder of the variance in hockey. I mean really, despite Buffalo being up for that game and an overall poor performance from the Lightning, Tampa should have won that one anyway. It came down to one player – Sustr – making a completely unforced error that led to the Sabres goal.
Penguins vs Bruins Betting Tips:
These two have had a lot of high scoring games in recent times with the last 7 games being at least 6 goals between them and a couple of great ones in there and we're hoping for one more.
Penguins offense has been firing on all cylinders at the moment and you have to go back to the beginning of February when they last scored less than 3 on the road. Despite that they're still conceding a lot.
Bruins have been stuttering a bit lately but I feel they are in that spot at the moment where they'll raise their game depending on the opponents. They're also still organizing their team a bit post trade deadline but I think they'll be fired up for this game tonight. They want to go back to making Boston a tough play to visit and best to do that against a potential post regular season opponent. Both teams will be out to prove a point here.
Over 6 Goals incl OT/SO
Predators vs Oilers Betting Tips:
I don't touch Preds games so this one is all Scott. Preds are on a great run at the moment with 5 wins in a row in regulation. Two of them were on the road against feisty opponents in the Jets and Wings.
Preds also match up well with the Oilers and have killed them home or away. Oilers little 3 game run ended at the hands of the Sharks and they're really struggling at home.
Predators in Regulation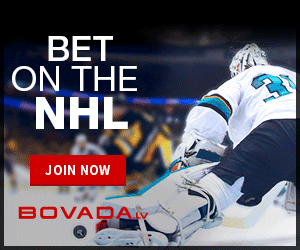 Unit/Confidence Betting Tips:
(We are experimenting with adding unit/confidence to our betting tips. For more details see this post.)
Pens/Bruins & Preds in reg – 1u.
Wild in reg – 0.5u. Overall the Wilds road form isn't that great but they're generally a big win or lose in regulation team on the road. Their offense is confident enough and they're stringing the road wings together at the moment. Worth a small play. Can get them at 2.00 in reg which seems like it has just enough value for a small play.
Follow @BetNHL
BetNHL.ca » Tonights Tips »