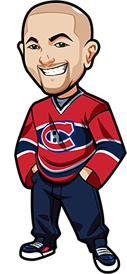 Written by Graeme on Wednesday, March 22nd, 2017
Follow @BetNHL
It was an excellent 3-0 night last night with the NHL Tips. Even more impressive was it was a very tricky night with a lot of surprise results and upsets. Scott did a tremendous job all on his lonesome at avoiding those.
We had the Flames/Capitals going Over 5 goals and that one hit 6 as the Capitals won 4-2. We had the Penguins to win by at least 2 and they did that with a nice 3-1 win over the Sabres in a tight 3rd period.
We also win with the Blues beating the Avs. Colorado gave us an early scare but the better team win as the Blues whopped them 4-2.
That's me back from my trip to Mexico now, and Canada has given me quite the welcome back. I've went from running on the beach in just shorts and t-shirt one day to wearing my winter jacket, hat and gloves the next day just to walk my kids to the school bus. -21 weather, such fun to be back in.
Not too much longer until the NHL playoffs now and I can't wait – not just for the excitement of the playoffs but from a betting perspective. It's a lot more enjoyable being able to focus just on one game and figure out how things will go in the next one.
Leafs vs Blue Jackets Betting Tips:
This features a game with two teams out to win. The Leafs are of course battling for a playoff spot and while the Jackets have secured a playoff spot they clearly want the top spot in the East and are focused on that at the moment.
Korpisalo is likely in net tonight which helps as we're going to go with Over 5.5 Goals. Hopefully with Korpisalo in net the Leafs can force a few goals in there. We actually have a sneaky suspicion the Leafs can steal this one but either way it should be competitive and the Jackets offense are obviously firing on all cylinders at the moment.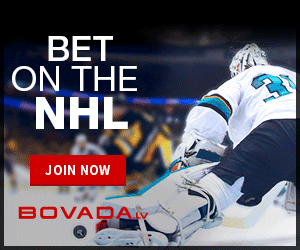 Islanders vs Rangers Betting Tips:
This should be a good competitive game. The Rangers will no doubt be a bit tired and the Islanders will look to take full advantage in what is a massive game for them. Ladd has been pushed to the top line and they're going to come out firing.
The Rangers home game issues have been very disappointing lately but a rivalry game like this I hope will be enough to get them out of that lull and make them competitive.
Could be a nice sloppy game and going to take Over 5.5 Goals in this one as well.
Follow @BetNHL
BetNHL.ca » Tonights Tips »