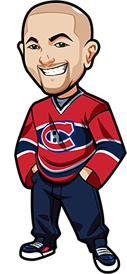 Written by Graeme on Thursday, March 24th, 2016
Follow @BetNHL
It was a good night last night with us going 3-0.
We both picked the Islanders to win in regulation, and the Islanders had a big 2nd period scoring 3 goals there. Sens got one back but that was it. There was only 42 shots on goal in the game, and the Islanders started really slow. The Sens really should have capitalized. But as we learned after the Buffalo game – the Sens are just not playoff calibre this season, and they couldn't do the business. Was nice to be on the right side of variance there – a week ago the Sens would have went up 2-0 and we would have been screwed!
In the Rangers vs Bruins game I picked the Rangers to win, and Scott went with the Over 5 goals. Rangers got a big 5-2 win. Bruins are another team who I don't really believe are playoff caliber although it's hard to base that off this game as it was one where everything just clicked for the Rangers.
And I'm sure this will be good news to all hockey fans out there: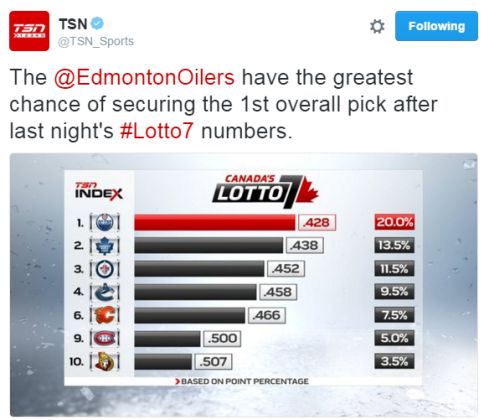 Much busier schedule tonight with about 500 billion games at last check. It's very possible when we look into it a bit later, we'll do some exclusive tips for our social networking fans. So be sure to Like Us on Facebook or Follow us on Twitter for those. We have 2 potential tips that we're waiting till a bit later in the day before deciding on.
Let's see what we've got tonight:
Sharks vs Oilers Betting Tips:
The Sharks were shutout against the Blues – their 2nd time being shutout this month They bounced back from the first one with a 5-2 victory over the Capitals and I like a similar bounce back here.
That's not to take anything away from the Oilers. Hell it took until earlier this week for the Oilers to be mathematically eliminated from the playoffs. I think that's a record for them. They've picked up solid wins on the road in recent times against the Flyers, Jets and Minnesota Wild.
However the Sharks looked hungry against the Blues. They have a surprisingly weak 16-16-3 home record but a large part of that is from earlier in the season. they've looked much better in recent times with some magnificent performances over the Rangers, Bruins and Capitals and I like to them to add the Edmonton Oilers to that list, further increasing the chances of the Oilers getting that #1 draft pick that every true NHL fan hopes they get.
Sharks in Regulation
Canada: 1.72 Odds at 888 Sports.
USA: -130 Odds at BetOnline..
Everyone Else: 1.72 Odds at 888 Sports.
Flyers vs Avalanche Betting Tips:
This is a game we're excited to watch. Both teams are playing great and the Avs have did really well despite missing Duchene and MacKinnon.
But I think the Flyers can take this here. They slipped up against the Jackets the other night. Instead of the heads going down I expect them to take this one in a more professional fashion and not get complacent. I also think there's been an adjustment period getting used to Voracek back – as they also had to adjust to Giroux returning as well.
We're going with Flyers to win.
Canada: 1.90 Odds at Bet365 (Americans: We recommend http://www.bovada.lv.
USA: -115 Odds at BetOnline..
Everyone Else: 1.90 Odds at Bet365 (Americans: We recommend http://www.bovada.lv.
Grand Salami:
The Grand Salami is something we usually only bet for fun as it's a very high variance system – but tonight I like the Home Team vs Away Teams.
I just don't see many road wins tonight. Even with upsets possible, I think a lot of the road teams are going to be given a tough time of it and there are a good few home teams who could get a big result.
I'm taking Home Teams -2.5 tonight. For those unaware, Home Teams -2.5 means you add all the goals scored by home teams and goals scored by away teams together. Home Teams need to score at least THREE more goals than the away teams.
You can bet the Grand Salami at Bet365 (Americans: We recommend http://www.bovada.lv. or if you're American, bet it at BetOnline..
Most books should list the Salami so feel free to ask in the comments if you can't find it and I'll see if yours lists it.
Experimental Betting Systems:
(Our 1st period systems are based on 3 levels of confidence that the system has for each pick. Ideally all 3 systems will be winners long runs, with the high confidence system doing the best but with the least amount of picks etc)
1st Period System Low Confidence: Pittsburgh Penguins (2.35), Minnesota Wild (2.50), Dallas Stars (2.50)
Bet 1st Periods at Bet365 (Americans: We recommend http://www.bovada.lv or 888 Sports..
Americans: Bet 1st Periods at BetOnline. or Bovada.
Follow @BetNHL
BetNHL.ca » Tonights Tips »