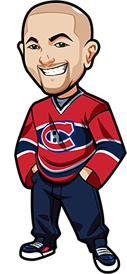 Written by Graeme on Saturday, March 24th, 2018
Follow @BetNHL
It was a night of good hockey action, as the New Jersey Devils got a key 4-3 win over the Penguins in OT to move closer to the playoffs. They've played 2 extra games over the Panthers but are 3 points ahead of them and it's a tight one.
The Stars are on a free fall and any hopes they had of making the playoffs probably evaporated in that final period against the Bruins. They couldn't protect a 2 goal lead and the Bruins, who have already qualified for the playoffs, came back to win 3-2.
Out of all the teams in the East, the Bruins are the team for me that are most looking like a cup winning team. They've just looked so solid the majority of the season and that was an impressive fight from them last night.
We move onto today with a lot of key games. The Avs have an early game against the Knights and they'll want to get a W there to put the pressure on the Blues, who head to Columbus today. Panthers will look to thump the Coyotes to keep the pressure on and the Devils need to beat the Tampa Bay Lightning, who they host today.
Let's see what we got:
Panthers vs Coyotes Betting Tips:
I've backed the Panthers a lot in the past month and I'll be backing them again today. They've shown that they have what it takes and are worthy of being in the playoffs based on their recent performances.
They lost to the Jackets 4-0 which sucked hard but they've bounced back before – after losses to the Oilers and Sens.
Coyotes are playing some good hockey of course and you can't underrestimate them. However unless it's a top tier team I'll pretty much always back Florida in this spot.
1u on Panthers in Regulation
Canada: 1.80 Odds at Bet365.
USA: Best Odds at Bovada.
Everyone Else: 1.80 Odds at Bet365.
(Odds correct as of 2018/03/24 7:52:16 AM EST but are subject to change.)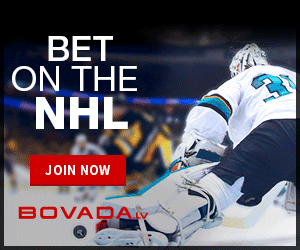 Flames vs Sharks Betting Tips:
After watching the Flames crushing loss to the Coyotes I knew they were out of the playoffs and I should bet against them. I made the mistake of not doing that when they hosted the Ducks but I've got to bet against them here.
The Sharks can't rest easy – they're just 4 points ahead of the Kings and Ducks. They've been playing good hockey and I like it to continue.
With teams like the Flames you do have to be careful – there becomes a point where they realize they're out and there is nothing to play for and so they go out there with the pressure off and that's when they get a few wins – but there's nothing to suggest that'll happen today based on the performances of both.
1u on Sharks in Regulation
Canada: 1.95 Odds at Bet365.
USA: Best Odds at Bovada.
Everyone Else: 1.95 Odds at Bet365.
(Odds correct as of 2018/03/24 7:52:16 AM EST but are subject to change.)
Blackhawks vs Islanders Betting Tips:
It's a rare thing when my betting system suggests a game will have 8-9 goals ha, but that's what we've got with this one.
Of course it can be risky with two teams just playing it out – you never know who is going to show up. But we've got two of the worst defenses in the league. Berube is expected and he's had a bad time of it so far. Hawks may not be the greatest goalscorers but they're 3rd for SOG this season and with the way Halak has been in some games every single one of those could go on.
Like I said when it's a meaningless game you do have to be cautious though so we'll go with 0.5u on Over 6.5 Goals.
Canada: 1.92 Odds at BetOnline..
USA: Best Odds at Bovada.
Everyone Else: 1.92 Odds at BetOnline..
(Odds correct as of 2018/03/24 7:52:16 AM EST but are subject to change.)
Follow @BetNHL
BetNHL.ca » Tonights Tips » March 24th, 2018 NHL Betting Tips