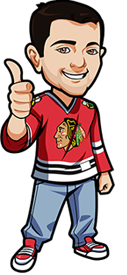 Written by Scott on Wednesday, March 24th, 2021
Follow @BetNHL
We lost our tip yesterday. 
We went with over 6 goals in the Panthers vs Blackhawks game but it stayed under when the Hawks won 3-2.  Barkov was a late scratch for the Panthers and that hurt us as he has been amazing picking up 18 points over his last 13 games.  It was tough to watch as my team was winning but I wanted the Panthers to score late which would have forced overtime and would have given us the win with the over.
The Devils beat the Flyers 4-3.  This was the Flyers 3rd loss in a row.   This is a crucial time for the Flyers as this game was the first of 5 against teams behind them in the standings and they are just barely hanging on.  The Flyers had only 3100 fans in the stands but they made themselves known when they booed the home team.
The Predators beat the Red Wings 2-0.  Vasilevskiy picked up his 12th straight win, which is a franchise record, when the Lightning beat the Stars 2-1.
The final game of the night was the Avalanche vs the Coyotes.  We stayed away from this game due to Jonas Johansson getting the start for the Avs and I'm glad we did as the Coyotes beat the Avalanche 5-4 in a shootout.   The loss stopped the Avalanche win streak at 7 games.
We have 5 games scheduled for us today.  No tips as just too many questions about each game.
March 24th, 2021 NHL Betting Tips
Flames vs Senators
This is tough to call.  Sure it's the Sens so it should be a Flames win right?  Well the Sens have played ok at home and the Flames have stumbled a bit of late.  The Sens did win in their last game against the Flames so I have no idea who wins this one.
Ducks vs Wild
The Wild still are riding their home win streak.  But to get any value for this game we would need to take the Wild -1.5 and I don't have any confidence in that.
Sabres vs Penguins
Another game where to get any value we would have to go with the Pens -1.5.  The Sabres have lost 14 straight but the Pens are without Malkin, Blueger, Zucker and Tanev so not sure I can pull the trigger with this.
Kings vs Sharks
Sharks did just beat the Kings and the Kings have lost their last 3 road games.  I have no idea who wins this one.
Jets vs Canucks
Not sure who takes this game.  The Jets did just beat the Canucks 4-0 so how are the Canucks going to respond?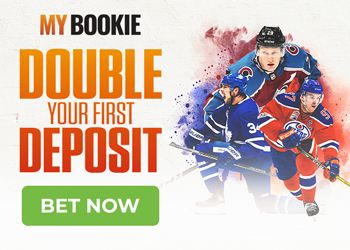 Follow @BetNHL
BetNHL.ca » Tonights Tips »