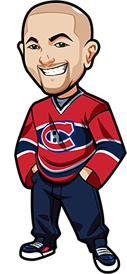 Written by Graeme on Friday, March 26th, 2021
Follow @BetNHL
Another winning night in the books. March has been a great month.
We had the Bruins/Islanders game to go over and required a wee bit of luck involving Rask going out and then some late goals but it all came in and that was good to see.
Rangers absolutely destroyed the Flyers again. That was amazing. Results generally went as expected with a couple of upsets but most you can look at and see why they happened.
Buffalo lost again. Amazing. Just amazing.
Quiet day today with four games taking place.
Let's see what we got:
Capitals vs Devils:
I said it yesterday – these two bring the close games. Capitals are just unbettable based on the games between the two.
What about the Devils? They're about 2.90. Are they a price we can back? Especially against a hot Ovi and Kuznetsov?
I actually don't hate the Devils here. I think the price has value on it. Capitals deserve to be favourites but not this heavy a favourite. I cannot come out and actually advise them – but I think the price might be worth a bet depending on who is in net.
Blues vs Ducks:
Blues come in off the back of a couple of tough road games including last nights loss to the Wild. Other than that Sharks game on the 20th they are struggling offensively at the moment. They'll be happy at going against the deam with the 6th highest GA/60 in the NHL.
Blues have defeated the Ducks in all games this season thus far. Couple of close ones the last two but didn't need OT.
Blues will roll with Husso I expect. They're on a B2B and that's the only real negative here as Ducks are rested. B2B second leg not really a factor for the Blues though.
Advanced metrics wise Ducks actually haven't fared too badly against the Blues.
I dunno. This seems like a marginal play. Blues in reg is a possibility but I have to think about it more. Very close to a play and will post in comments later if I decide to take it.
Actually looking at the Blues home record of 4-7-3 – bah I am pretty sure I will skip this one. I think they will win in regulation but home record and B2B is a bit too iffy for me to back them with that level of confidence. I think that'd be reckless to advise that.
Flames vs Jets:
Jets really seem like a roll the dice type of team right now. Coinflip odds and not good enough for me.
Coyotes vs Sharks:
These two haven't played since the opening of the season. Both thrillers 8 goals and 7 goals.
Obviously, over 5.5 is tempting due to that. Coyotes rolling with Hill I expect. Jones coming in hot for the Sharks (I assume he'll be in net).
Offensively neither team is not rocking it this season but defensively they have the most goals conceded in the West between them. That's a good sign.
This is one I am going to analyze more. I wish we had more recent data than the beginning of the season games but over is tempting.
---
In Summary: I like Devils in reg as a pure value play but no way I could advise that. No way at all. (Over might be appealing there actually based on that). Sharks/Coyotes OVer is tempting and I just don't have enough confidence for Blues in reg.
Will post in comments later if I decide to make a play.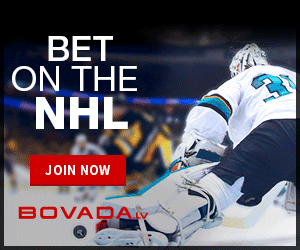 Follow @BetNHL
BetNHL.ca » Tonights Tips »