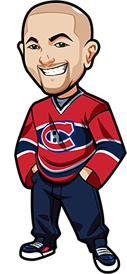 Written by Graeme on Saturday, March 26th, 2022
Follow @BetNHL
A push last night. We had over 6 in the Rangers/Penguins game and we had three goals in the first 5 minutes. It was a good sign alas it all dried up and we were lucky to get out with the push.
The playoff atmosphere I expected didn't occur as the Rangers came to play and teh Penguins did not.
Of course we had the fun of picking that one earlier in the day then later on in the afternoon, Malkin was announced as out. So I will take the push.
About a billion games today. I have plans this morning and am in a rush as want to get back for F1 qualifying. So write-ups are going to be super short / non-existent today.
If there IS a game you want me to dive into feel free to ask in the comments and when I am sitting down later to watch the qualifying, I'll take the time to respond and expand.
Bruins vs Islanders
Fan of the Islanders at this point in time. Road form is spotty though. Probably slight value here not enough for me.
Red Wings vs Lightning
Might just chuck something on Detroit here as based on both teams current form hell why not.
Knights vs Blackhawks
Nothing here can't back Knights with any degree of confidence. Don't hate the over but never know when Hawks coming to play or not.
Senators vs Panthers
Almost feel like this is one of those type of games where Panthers get upset. Don't see any specific data to back it up but just one of those where the spidey sense is tingling. It would be a big gamble though.
Capitals vs Devils
Zero faith in Caps. This actually looks like a good enough spot for the Devils honestly. But they haven't shown enough to back it.
Canadiens vs Leafs
Anyone remember the playoffs last year? Pepperidge Farm remembers. Habs at 3.15. They haven't been the worst lately while the Leafs are the Leafs. Habs will come to play here. Leafs are the better team but have had some crazy losses too. The over is probably tempting but for me, I'm backing the Habs to win. There is certainly enough value considering Montreal beat them 5-2 just a month ago.
If you wish to join me on that one, it's 3.15 at Bet365 (Americans: We recommend http://www.bovada.lv and for Americans, +214 at BetOnline..
Stars vs Canucks
Tight one. Stars at home are generally reliable. Canucks out there making waves. No bet but this will be an interesting game.
Blues vs Hurricanes
No real confidence in either here at the odds presented.
Wild vs Blue Jackets
Not a spot I see for the underdog Blue Jackets to pull off an upset. Wild on a run they will want to continue.
Flames vs Oilers
Would like to say the over but Oilers on the road I am not sure about right now. I think Flames get the win but the odds aren't there for them.
And I got nothing for the two late West Coast games.
Sorry about the short write-ups just in a super rush here. Getting the post up for the early games makes it tricky. As I said if you want me to dive ino any particular games later then make a comment and I can while watching F1 qualifying.
Now I'm off to run an impromptu half marathon!
Follow @BetNHL
BetNHL.ca » Tonights Tips »