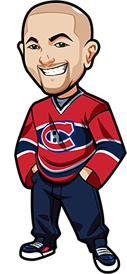 Written by Graeme on Sunday, March 26th, 2023
Follow @BetNHL
A 3-1 night last night. Which for whatever reason, always feels like a better achievement than 2-0 even though it generally accomplishes the same goal.
The loss was the Islanders over team goals. They managed to get shut out which was pretty impressive considering how they have been performing prior to that game, as well as the Sabres defensive metrics.
This is a team that are meant to be fighting for a playoff place as well. Abysmal.
Won with the Bruins in regulation, and the Kings in regulation. The latter was a nice and healthy 2.35 price so that felt good. The Habs/Jackets over 6.5 came in with ease as well, as that one hit 10 goals with the Habs going over by themselves.
Coyotes vs Avalanche:
Pass. Just played, no interest. With their performances at home, I certainly don't hate the Coyotes here. Looking at the data, I think there is some slight value in the 3.55 line. BUt there is not enough for me to advise.
Hurricanes vs Bruins:
By the data, Bruins probably win this. But this really feels like one of those games where if someone was telling me they were betting on it, I'd point out there are about elevently billion other NHL games in a season, and surely they could pick better spots to bet.
Just no value in the Bruins line it feels. Canes line either.
Predators vs Leafs:
Eh. I feel nothing for either team right now. Neither team playing with any level of consistency. My gut says the Preds sneak a W for some reason but the data doesn't really match up to that at all.
Blackhawks vs Canucks:
Blackhawks come in on a bad run. A lot of attention has been made for this game, due to the Blackhawks players being too cowardly to wear the Pride warmups.
I'm not loving a bet on this one. All that drama may spur the Hawks on. Canucks on a B2B, would have to be Canucks in regulation. And I'd be surprised if Demko started. Yeah easy pass here.
Kings vs Blues:
My favourite team to back at the moment, the LA Kings, host the St. Louis Blues. Kings coming in off that win over the Jets and are just on fire. Now they face a Blues team who have also been performing well, and got the 6-3 win over the Ducks yesterday.
These two played each other here on March 4th. It was a deserved 4-2 win for the Kings.
You can't discount the Blues at all here – but I feel like the Kings won't do that. There's often let-down spots in hockey, but the Kings just don't seem like a team that will suffer from that at the moment.
They're scoring a lot and overperforming slightly, while the Blues are overperforming by a lot. But Kings conceding less and Copley has been a big help. Kings have played some tougher teams over the last month. The Blues have had the easier schedule and when they play superior opposition, haven't fared as well.
The B2B is a bit of a concern, as always. Blues will likely roll with Hofer, who has been impressive so far going into this although the Wings lit him up. TBF that was a bit of a weird one with the two early goals, then the late one with the pressure.
If you believe in Hofer, then the under is probably the better bet here. But I like what the Kings are doing. You can tell they are thriving on the good goaltending as well. Korpi was excellent yesterday and that always allows a team to play better.
Kings in Regulation
Ontario: 1.80 Odds at Bet365 (Americans: We recommend http://www.bovada.lv
Canada: 1.80 Odds at Bet365 (Americans: We recommend http://www.bovada.lv
USA: -140 Odds at Bovada – check BetOnline. later I'm posting these too early for them to have lines
Everyone Else: 1.80 Odds at Bet365 (Americans: We recommend http://www.bovada.lv
(Odds correct as of 2023/03/26 7:56:55 AM EST but are subject to change.)
Follow @BetNHL
BetNHL.ca » Tonights Tips »