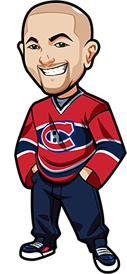 Written by Graeme on Sunday, March 27th, 2016
Follow @BetNHL
Happy Easter Everyone!
We went 1-1 yesterday. The LA Kings beat the Oilers in regulation as expected – but man did that game not go as expected. The Oilers came to play and that was a fiery affair with an absolute ton of goals. Was a very fun game.
We also had the Capitals in regulation but the Blues blew them away 4-0. That was big for the Blues and Jake Allen and will give them an absolute ton of confidence as they near the playoffs.
It's a much quieter day in the NHL with just three games taking place. The Devils visit Carolina at 5pm EST, the Penguins go to New York to take on the Rangers and the Canucks host the Blackhawks.
We'll be doing the alternating picks again:
Hurricanes vs Devils Betting Tips:
Scott: The Devils sit in 10th place with 80 points, the Hurricanes in 11th with 79.  This is a huge game for both teams.  They both still have a shot at the playoffs and if they think they have what it takes then this is a crucisl game.
The Devils are 5-4-1 over their last 10, the Hurricanes are 3-2-5.  But with the Devils injury issues and the Hurricanes being at home, I like their chances to come out of this game with the win.
Hurricanes win
Graeme: A very interesting game with the Hurricanes priced at slight favourites. The Hurricanes are coming off a 4-3 loss last night in overtime against the New York Islanders. That was a tough one and now they're facing a rested Devils team. Both teams need a win here as they push for the playoffs. However with the Devils priced as underdogs despite a better recent record, solid road wins and ideally Wedgewood playing who is in beast mode, I feel they are the team we have to back here. Devils to Win. Don't bet if Wedgewood isn't starting.
$25 risk free bets on player prop, in-game bet and $50 risk free mobile bet. Available for NEW customers only at BetOnline.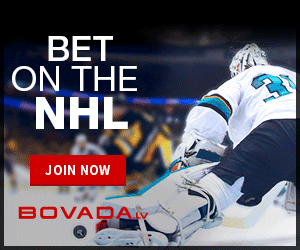 Penguins vs Rangers Betting Tips:
Graeme: Penguins are pretty decent underdogs in this one. Bit surprised at that. They've got their issues and they've got some injuries going. Penguins also beat the Rangers last two times they played. The odds make this a Penguins win for me.
Scott: This could be a preview of a first round matchup in a couple weeks which wouldn't be a surprise as they have meet each other in the playoffs the last 2 years with the Rangers coming out on top in both of those series.
The Penguins are fighting to hold off the 6th place Islanders who trail them by only a point. They are averaging 3.75 goals over their last 8 games and are 8-2 over their last 10.
The Rangers come into this game on a 3 game win streak. They are trying to ensure that they will have home ice in the playoffs
Overall the Penguins are ranked 6th with 2.81 and the Rangers 5th with 2.85 in gpg.
Over 5
$25 risk free bets on player prop, in-game bet and $50 risk free mobile bet. Available for NEW customers only at BetOnline.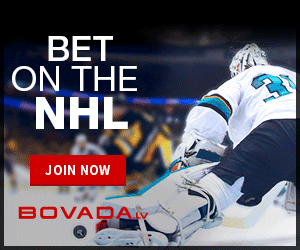 Canucks vs Blackhawks Betting Tips:
Scott: The Hawks need only a point to guarantee themselves a playoff spot for the 8th straight year.  They picked up a big win last night against the Flames and hopefully that was the kick they needed to turn around their recent slump. 
The Canucks are in a free fall. They have lost 7 in a row and sit in tied, with the Oilers, for last place in the West. With nothing left to play for the Canucks may just mail this game in to improve their odds in the upcoming draft.
Blackhawks in regulation 
Graeme: You really can't count on the Blackhawks at the moment. However the Vancouver Canucks are in horrible form and when Blackhawks win on the road it's been in dominant fashion. I'll go with Blackhawks in regulation here.
$25 risk free bets on player prop, in-game bet and $50 risk free mobile bet. Available for NEW customers only at BetOnline.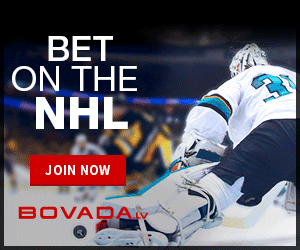 Follow @BetNHL
BetNHL.ca » Tonights Tips »